BCCL Conducts Status Check; May Sell UK Radio Station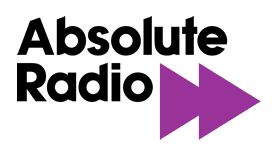 Bennett, Coleman and Co. Ltd (BCCL) is undertaking a business review and may consider selling Absolute Radio, its UK-based radio subsidiary, according to Mint.
Absolute Radio or 105.8FM is run by TIML Radio Ltd, a BCCL subsidiary registered in the UK. Its directors include Ravindra Dhariwal, Sanjeev Shah, Amba Preetham Parigi and Oliver Guy Blackaby. BCCL had acquired Virgin Radio in June, 2008, for $106 million from Scottish Media Group Plc. This was its first international acquisition.
"We are in the process of conducting a review (of our various businesses) as to where we stand. It's too premature to talk about the likelihood of sale, etc. I wouldn't want to comment any further," Ravi Dhariwal, chief executive of BCCL, has told Mint.

Another BCCL subsidiary Entertainment Network India Ltd operates the group's radio network in India Radio Mirchi, as well as 360 Degrees Events, Times Outoors and Mirchi Movies Ltd.
Absolute Radio network reported audience losses of eight per cent year on year, in spite of increasing its reach and the number of hours. According to Mediaweek, the station hoped to break even during 2011, as stated by Donnach O'Driscoll, chief executive of the firm.
As of February, 2011, Absolute 80s had 665,000 listeners, Absolute Radio 90s had 295,000 listeners and Absolute Classic Rock had 306,000 listeners. Clive Dickens, chief operating officer of Absolute Radio, had stated the company's intent to invest heavily in marketing campaigns.

It is also looking at the digital medium such as online radio to expand its reach. Like the parent company, Times of India, which has launched apps for smartphones and tablets, Absolute Radio also launched apps for mobiles. In January, 2011, Absolute Radio's mobile applications had 222,000 active users.
---