LivingSocial To Raise $500M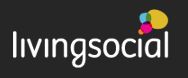 After bagging over $200 million in investments in 2010, Hungry Machine Inc., which runs the world's No. 2 daily deals site LivingSocial.com, is now raising funds internally to the tune of $500 million.
VCExperts.com reports that Hungry Machine (LivingSocial.com) has authorised $500 million worth of new Series E Convertible Preferred Stock, as of March 31. The news report goes on to say that this initiative values the company at $3 billion.
LivingSocial.com spans 11 countries and claims to have more than 20 million subscribers worldwide. In contrast, its rival Groupon has, according to Reuters, 70 million users in 45 countries and is reportedly planning an IPO this year. In December last year, Groupon had turned down a $6 billion buyout offer from Google. The company now has a presence in India through its acquisition of SoSasta.com in January this year.
Over the past three years, the Washington DC-based Hungry Machine has built a top-grossing daily deals business and consecutively received funding that has totalled $219 million in 2010. E-commerce company Amazon.com was the single largest investor with $175 million in a Series D investment in December, 2010.
In 2008, Hungry Machine first raised $5 million in a Series A funding. In January, 2010, the company went on to raise $5 million in a Series B funding from Grotech Ventures and AOL founder Steve Case. In March, 2010, US Venture Partners, Grotech and Case invested $25 million in the company while another $14 million was pumped in by Lightspeed Venture Partners, US Venture, Grotech and Case in its Series C round in April, 2010, as reported by AllthingsDigital.
Hungry Machine recently acquired a consultancy firm InfoEther, which specialises in software development language Ruby and its Web development framework, Ruby on Rails, on which LivingSocial.com is based.
Comment(s)