Seedfund Invests In Cloud-based Security Startup Nevales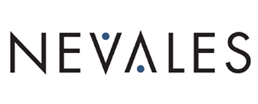 Nevales Networks, an Indian start-up that provides 24x7 network security support services to small and medium enterprises (SMEs) on the cloud, has received an undisclosed investment from Seedfund, an early-stage venture capital fund. The company said that it will utilise the fund for product development and operations expansion across the country.
Mumbai-based Nevales Network offers "affordable" security on-demand services to the small enterprises on cloud. According to Ravishankar, CEO of Nevales Network, the service is subscription-based and is free of maintenance, licensing and scalability issues while the fee covers automatic updates and 24x7 technical support.
The company was founded in January 2010 by Kaushik Thakkar, a seasoned entrepreneur, Sunija Rishi, a marketing specialist and Ravishankar, who was with the founding team at Yes Bank.
With the subscription fee fixed at Rs 2500 per month, the company provides services to its customers mainly from sectors like education, healthcare, travel, finance, manufacturing and automobile. Some of the big names in the customer list include Indian Railway Catering and Tourism Corp. (IRCTC), ICFAI (Institute of Chartered Financial Analysts of India), Kee Pharma, PUMBA (University of Pune) and SICOM, a premier financial institution in India. The company hopes to target at least one lakh of the 35 million SMEs in India in the next five years.
Asked about the competition in India, Ravishankar said, "We aren't aware of any other vendors offering subscription-based device plus the cloud strategy. Our UTM-based (Unified Threat Management) Security on-Demand solutions, focused on the SME segment, offers all crucial security features such as firewall, VPN, intrusion detection service, anti-virus, anti-spam, surf protection, spyware guarding, access management, bandwidth management, traffic monitoring and efficient reporting, all integrated into one box. The key difference is that we offer a subscription-based solution whereas other UTM vendors offer licence-based services."
Comment(s)