Venky's Acquires Stake In Online Music Site Hitlab.com

The London based subsidiary of Pune-based poultry major Venkateshwara Hatcheries Group (called Venky's) has bought a stake in Hitlab ULC, which runs the music site Hitlab.com.
The size of the stake and its value are not disclosed. However, according to a PTI report in IBNLive.in, Venky's India is the third largest shareholder in the company. In another successful bid, the VH group has recently acquired English soccer club Blackburn Rovers for around Rs 280 crore.
Founded in 2007, Hitlab ULC is a joint venture between a Canadian Internet company and international recording artist and producer Akon.
Hitlab.com was soft-launched on April 1 this year and the site will now target Indian artists who will be given a chance to audition before Akon. The music site has launched a Chinese version and is now planning to launch new versions in French, Spanish and Hindi.
It competes with websites set up by Indian firms to promote models, actors, dancers and singers. At present, the key players in this segment are Hungama Digital Entertainment owned ArtistAloud.com and Balaji Telefilm's Hoonur.com.
Venky's India managing director B Balaji Rao has been quoted as saying that the site will offer Indian and international artists the opportunity to get discovered by Akon while new fans can listen to their songs on Akon's Hitlab radio show on the Canadian music station KiSS 92.5 FM.
Hitlab.com is an online music community where musicians and bands can create profiles, upload songs, videos, pictures and CD artwork onto the website, and also get feedback from other members. In addition, they will be able to sell their music through the website. The site also tells musicians if they have a 'hit' in the making by utilising Dynamic Hit Scoring, an application that compares a song's 'hit potential' with the songs which have ranked among the Top 100 Billboard hits in the last six years.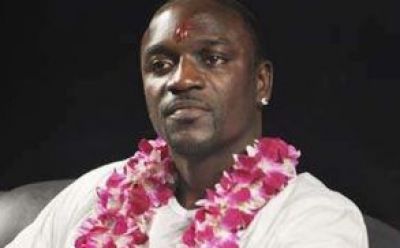 Akon, whose hits include Beautiful, Lonely and Angel, begins his India tour on April 16 this year. Two shows – one in Gurgaon and another in Bangalore will be held. The official ticketing partner is Kyazoonga.com. Venky's is the title sponsor of the two concerts, which are being organised in partnership with Netsurf Entertainment, B.M. Group, IVNO Events and Productions, Thrive Entertainment and S. Raj Entertainment.
"The wait is finally over and now for the first time ever, I'm excited to bring my live show to India. I can't wait for my fans to join me where I'll be performing all your favorites and some new songs from my upcoming album Stadium," Akon has said in the Hitlab blog.
The VH group offers SPF eggs, chicken and eggs processing, broiler and layer breeding, genetic research and diagnostics, vaccines and feed supplements, bio-security products, equipment, nutritional health products and soya bean extract. For more on the group structure, read this.
Comment(s)