Facebook May Have New Owner. Again.

Who is Paul Ceglia? He may be 84% owner of Facebook. Or so he had claimed in a lawsuit against the social media behemoth last year, accusing Zuckerberg of stealing the concept for Facebook from him.
There are some more twists in the Facebook long tail now. Ceglia has filed fresh court documents against Facebook founder and CEO Mark Zuckerberg. These documents reportedly contain copies of emails exchanged between him and Zuckerberg that re-bolster his claim to a significant stake in the social media giant. And this time, Ceglia, owner of a wood pellet fuel company from New York, has DLA Piper, a well-known law firm also from New York, that represents emerging growth and high technology companies, as his legal counsel. Ironically, the amended lawsuit was filed in Buffalo, New York, the same day a San Francisco court ruled againt the famous Winklevoss twins, who also claim Zuckerberg stole their idea.
If you care to read Ceglia's complaint against Mark Elliot (yes, that is indeed his middle name) Zuckerberg and Facebook, you can do so here. While not quite Hadley Chase, Case 1:10-cv-00569-RJA, Document 39, is fascinating reading for the most part, all 25 pages of it.
Quick look at the allegations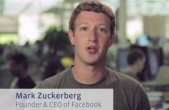 On April 28, 2003, Zuckerberg, says the document, entered a written contract with Ceglia for the continued development of the software, program and for the purchase and design of a suitable website for the project he had already initiated that was designed to offer Harvard students access to a wesite similar to a live functioning yearbook with the working title of 'The Face Book. The Agreement further provides that: "It is agreed that Purchaser [Ceglia] will own a half interest (50%) in the software, programming language and business interests derived from the expansion of that service to a larger audience." Ahem.
The complaint further says - As of February 2, 2004, Zuckerberg had not completed "The Face Book" website. Instead, on that same day — February 2, 2004 — he sent to Ceglia emails complaining that a provision in the Agreement giving Ceglia an additional 1% interest in the business for each day after January 1, 2004 that "The Face Book" website was not complete, was unfair because it would give Ceglia over 80% ownership of the business, including thefacebook.com website.
On February 3, 2004, Ceglia agreed to waive the provisions in the Agreement that increased his ownership interest in the General Partnership to over 80%. Perhaps not coincidentally, the very next day, on February 4, 2004, Zuckerberg informed Ceglia by email that the "thefacebook.com" website had launched. You can well imagine how the rest of the allegations may have gone down like. Zuckerberg is accused of embarking upon secret schemes, concealment, misrepresentations, and so on and so forth.
It seems In 2002 and 2003, Ceglia was developing an on-line database that would be, and was, deployed through a website known as StreetFax.com. StreetFax.com compiled into a database photographs and other information related to traffic intersections that were intended to allow insurance adjusters to easily obtain such information to assist them in handling claims. From time-to-time, Ceglia hired programmers, web developers and other individuals to assist him with developing StreetFax.com. Zuckerberg had responded to a Craigslist.org ad by Ceglia apparently, and thereby hangs the tale.
What about the Winklevoss twins?
They were school mates of Zuckerberg, and along with another friend Divya Narendra, had started a project called ConnectU while at Harvard. Zuckerberg, already with a formidable rep and street cred as a coding wizard was hired by them. The twins later alleged that Zuckerberg had not only stolen the initial concept of a social networking site from them, but had deliberately delayed their project so he could promote his own site.
They settled with Zuckerberg for about $65M in cash and stock settlements, but promptly reopened the case when they felt they deserved more, and Zuckerberg had misrepresented Facebook's valuation to them.
So what happens now?
The Winklevoss twins have been ordered by the 9th. US Circuit Court of Appeals Judge Alex Kozinski, to accept the settlement and move on. For the Winklevoss twins, already coming from old money, the lawsuit was perhaps more than just a few million dollars.
Ceglia was arrested in 1997 for possession of hallucinogenic mushrooms, and it remains to be seen where his latest trip, no puns intended, take him. Facebook has called Ceglia's contract a forgery, and the legal saga continues. He has a word of advise for Zuckerberg – "Grow up, take a f- ethics class, choke yourself with that silver spoon of yours," as reported in SFGate, San Francisco Chronicle.
In the meanwhile, in a statement released by Facebook, the company says – "This is a fraudulent lawsuit brought by a convicted felon."
Comment(s)