Opera Releases v.11.10; Mini Has 100M Users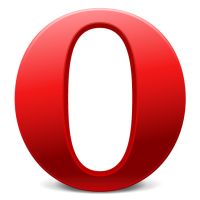 After launching its mobile browsers Mini 6 and Mobile 11.0, Opera Software ASA has now released the Opera 11.10 desktop browser codenamed "Barracuda" with two enhancements - Speed Dial and Opera Turbo.
Opera has reduced the size of the webpage with its Turbo feature which boosts browsing speeds by four times, the company claims. This is especially useful for those with slow Internet connections. Image quality will not be compromised anymore. According to the company, the new Opera Turbo produces pages that are, on average, 54% smaller and almost 40% faster to load than the previous versions of its browsers.
"By reducing the size of the page, we can make browsing so much faster. So whether you're at a crowded Starbucks in San Francisco or are using a 3G modem in Sri Lanka, Opera Turbo can give you a better browsing experience," said Jan Standal, VP of Desktop Products, Opera Software.
With the Speed Dial feature, users can access their favorite sites faster. The new browser gives an unlimited number of dials to customise. New layout choices and an improved zoom slider in the configuration menu lets users define their preferences.
Apart from these two enhancements, the v.11.10 Opera browser has more plug-ins and support for CSS3's multi-column layouts and linear gradients, the Web Open Font Format (WOFF) and Google's WebP image protocol.
The browser adds seven new languages: Afrikaans, Azerbaijani, Montenegrin, Malay, Tagalog, Thai and Uzbeck, to bring hte language support to a total of 50 languages.
Recently, we have seen several new browser versions being introduced namely Internet Explorer 9 by Microsoft, Firefox 4 by Mozilla, and Chrome 11 by Google.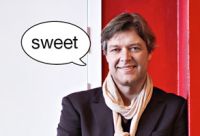 Opera has also declared that its mobile Opera Mini browser touched the record of 100 million monthly users in March 2011.
According to the company's State of Mobile Web report, every month, 105 million people use Opera browsers on their mobile devices. Of this, 90.4 million use the Opera Mini (a lighter version of Opera Mobile) while approximately 15 million use the full-featured Opera Mobile, the company claims.
Comment(s)