Hotels.com Steps Up India Presence As Indian Travellers Splurge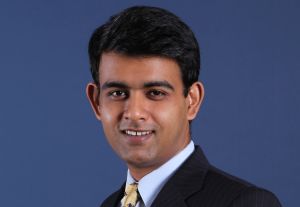 As domestic online travel agencies are stepping up their focus on high margin hotels and tour packages business, global travel leader Expedia Inc's Hotels.com arm has set its sights on the subcontinent. The NYSE listed Expedia Inc. runs a host of websites such as Expedia.com, community site TripAdvisor.com (which recently split from the company as a separate publicly traded company), discount travel site Hotwire.com, Classicvacations.com for luxury travelers, Carrentals.com and eLong.com in China.
Hotels.com currently has a listing of over 130,000 hotels in 60 countries. As the marketing director for Hotels.com brand in India and across Asia at Expedia Inc., Abhiram Chowdhury is involved in online and offline marketing of the brand, including search marketing, affiliate partnerships and display advertising.
In an interview with Techcircle.in, Chowdhury talks about consumer trends and how the average Indian traveller has become one of the most extravagant in the world. He also shares Hotels.com's views on the Indian travel and hospitality opportunity and how it plans to grab the mindshare of the travelling Indian.
How is the online hotel bookings market poised in India?
We at Hotels.com realize the huge potential in the online hotel market in India. India is definitely one of the fastest growing travel and tourism markets in the world and is also a major global destination. We want to take advantage of the increasing demand for online hotel bookings that is bound to happen in the Indian market over the next 5-10 years. We have various indications to support this optimism:
First, the size of the travel and hospitality business in India is huge and has been growing exponentially over the past few years. Travelers are now seeing the benefits of planning their own travel and lodging, customized to their preferences as well as the convenience and speed of making online reservations on their own.
Second, Indians have also started exploring places beyond what you would consider the traditionally popular destinations and are seeking greater variety in their holiday experience, leading to rise in hotel booking demand.
Third, there is a trend towards online. Online sales contributed to 21 percent of total travel revenues at the end of last year and we believe that by 2012, online will command 30% of total travel revenues. The Indian travel market is in a stage of evolution with maturing travel needs and aspirations prompting travellers to research, plan and book their own travel itineraries online. Advancements in Internet connectivity and a growing tech-savvy audience base are large contributors to this trend. These factors are creating secular demand for online travel.
Online hotel bookings are also being driven by trends such as the growth of low cost carriers both within India and to international destinations. Since customers buy their air tickets from low cost carriers this leads to a dis-intermediation of the travel product which means more customers are coming online to buy hotels separately after buying their flights. Hotels.com has nearly doubled its inventory since last year as more hotels see our value as a fast growing distribution channel and they want to work with us.
Can you share some user trends that you have noticed so far - for example, how many Indians who travel overseas book through Hotels.com or any other India-demographic information?
Indian travellers are sixth largest spenders on hotels abroad ahead of countries such as UK, Ireland, New Zealand, France, Germany and even Singapore, according to the HPI report we generated.
On an average, Indians spent Rs. 6,722 while travelling overseas, compared to Rs. 4,136 while travelling within their country.
The Indian traveller is emerging as a high spender - they are more than willing to spend more than their counterparts to seek greater variety in their holiday experience. Travelers from countries like UK, France and Germany seem less enthusiastic when it comes to spending out of their country and trail behind India in the list of highest spenders on hotel rooms.
On the other hand, Indians were one of the most bargain-conscious when it came to paying within the country and trail at the 12th position when it comes to spending on room nights.
What are your plans for India? Can you detail them out for our readers?
We think of India as a very big potential market. At this stage, our simple strategy is one of raising awareness around the Hotels.com brand in the Indian market, which we do through 72-hour sales promotions to the most popular destinations. We also allow our customers to interact with us offline too and our dedicated contact centres are very much a part of our go-to-market strategy. While many customers are booking online some of our customers still prefer to do bookings by calling us and we encourage that. We have also recently launched our mobile site and application for smart phones.
How many Indian hotels and resorts do you have on board?
We have a robust inventory of about 2,300 hotels and we are increasing the inventory at a fast clip.
You have said you are trebling your advertising budget - in what are you investing, primarily? Can you share a breakdown of the various formats you will be utilizing to covey your brand message?
Yes, we have increased the marketing spend by almost three times this year compared to earlier. We are going to be very competitive in marketing spends but will be investing strategically. In the next three to five years, India and China will be the biggest markets for Hotels.com in Asia-Pacific and therefore we are investing in these markets now. I can't share exact plans around media we will use but what I can say is we will be using all available online and offline medium to reach the customers at all points across their purchase cycle.
What is the contribution of Hotels.com to Expedia Inc's online revenues on a yearly basis?
We are not allowed to disclose this data as we are a publicly listed company and do not divide up the individual business units. But Hotels.com is definitely a very important part of the group.
Do you plan to acquire any domestic firms?
Our focus is on acquiring more inventory for Hotels.com in India. It is always going to be an ongoing effort and we are open to working with various domestic companies when it comes to marketing our services or expanding our product offering but there are no other plans beyond that at this point.
Comment(s)