Tata Teleservices To Buy Virgin's Stake In JV; Brand To Be Retained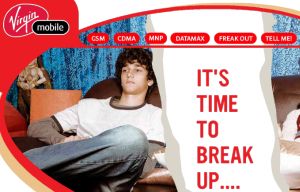 Tata Teleservices Ltd (TTSL) will be taking over its joint venture with Richard Branson promoted Virgin Group - Virgin Mobile India.
According to Business Line, Virgin has decided to exit after a three year long partnership.
Virgin Mobile India offered both CDMA and GSM cellular services using spectrum from Tata Teleservices. Tata Teleservices runs cellular networks on its own - Tata Indicom for CDMA services as well as GSM. It also has a joint venture with NTT DoCoMo for Tata Docomo, a GSM services provider. NTT DoCoMo has 26% stake in Tata DoCoMo.

Tata Teleservices will continue to use Virgin's brand and pay up royalties for it. Virgin's brand is targeted at youth and hence Tata might see the value in keeping the brand. Virgin Mobile Group is one of the world's most recognized and respected brands. The company operates in several sectors ranging from mobile telephony, transportation, travel, financial services, leisure, music, holidays, publishing and retailing.
---