Kate and William's Wedding On Youtube Live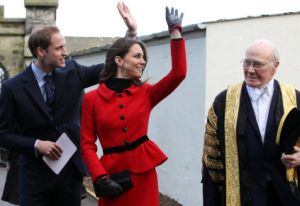 Query 'wedding' on YouTube and there are 739,000 results. Expect that number to multiply exponentially, come April 29th.
Britain's Prince William and Catherine Middleton's wedding that day will be streamed live by the royal household's official YouTube channel, says Google executive, Rachel Ball, Partner Development Associate, in an official blog post.
The live stream will begin at in the morning this Friday, and will follow the wedding procession, marriage ceremony at Westminster Abbey and even sneak a peek at the famous balcony kiss. Alongside the live stream, The Royal Channel will also feature live blog commentary of the wedding as the ceremony progresses. This is the first live royal wedding to go live on YouTube, and presumably the first wedding to be streamed live online on the video-sharing site as well.
There is more. Of course. A video guest-book has also been opened on the royal family's official YouTube channel, that lets any YouTube user, anywhere in the world, to congratulate the person in a personal video (No, the best video does not win a vacation getaway, incase you were wondering). Google also announced that its 3D aerial imagery for London will include the entire procession route for those who cannot be in London, but can be online for the 'royal's-eye-view' of the procession route.
According to Google Search Trends, curiosity about the fairytale wedding has moved beyond regional boundaries. While as expected, the query 'royal wedding' has been the number one searched term in UK, the phrase has trended in New Zealand, Canada, Australia, and even Philippines. Delhi and Maharashtra in India, incidentally, lead the trend in Search for 'royal wedding.'
The marriage of Princess Margaret, the Queen's sister, and Antony Armstrong-Jones, was the first royal wedding to be broadcast on television. It had over 20 million viewers, a record audience, more than 50 years ago. This time around, not only will the video be permanently available online for multiple reruns, expect onlookers to provide a green-room view and running commentary as well, all of which will be subsequently available online.
Wondering what the cable companies think of this development…
Comment(s)