Cleartrip's Agenda For 2011: Travel For SMBs, Domestic Hotel Search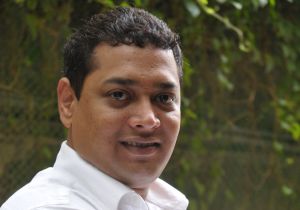 As with all travel firms, the domain has moved beyond flight ticketing for Cleartrip.com, one of India's top three online ticketing agencies (OTAs). Hotels, international air and travel for businesses are the primary focus areas for the company this year.
Cleartrip is signing on a slew of partners as it attempts to bring a degree of width to its offerings and keep up with the demands of consumers. Noel Swain, EVP - Supplier Relations at Cleartrip, who has been at the start-up since its inception, believes that the right way to approach the fast-growing sector is through consolidators. "With every product we do, there is a combination of direct efforts and partnerships. That is the only way to get comprehensiveness," said Swain, speaking to Techcircle.in.
Cleartrip is using the collaboration tactic for cracking the hotel bookings segment. It currently has 3,000 direct contracts with hotels in India and partners with eTours, a wholesaler for hotel rooms. Internationally, it has contracts with GTA Travel and Expedia, and together they bring in over 1 lakh unique hotels (each brings in 75,000-80,000 hotels, but there is an overlap).
"You want to own the top 2000 relationships with domestic hotels and the balance can be accessed through partnerships," Swain said.
Cleartrip has two on-going relationships with Expedia. Expedia is a hotel supplier for the site and Cleartrip has been powering its domestic searches in India for the past three months.
The company now has 350 employees across its three offices – located in Bangalore, Mumbai and Gurgaon. It is also building its hotel contracting team at the Gurgaon office, adding executives specifically for client interaction.
"We have just started scratching the surface of hotels. It's a more complex, fragmented sector. Imagine accessing the information on a two-star hotel in Kovalam. You don't have a GDS, like the flight-ticketing does. There is a lot of fragmentation within the country and first of all, we have to get the hotels on to an extranet or on to our system. Also, the number of hotels hiring out rooms is simply enormous. Over the next 24 months, hotels and international air travel will be the biggest focus areas for us," said Swain.
Cleartrip's partnership with IRCTC to offer train bookings to its users is an integral part of the OTA's business today. "Extensive train travel by Indian consumers makes it very relevant for us. Around 15 per cent of all sales on IRCTC.com are from OTAs," informed Swain. It is also testing out a partnership with bus ticketing provider RedBus. According to Swain, it's an important market, but there are challenges in terms of last-mile fulfillment that the company is tackling.
Technology Is Critical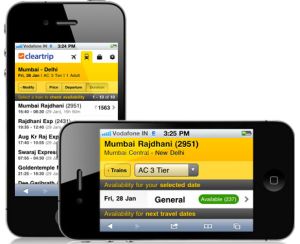 Cleartrip believes its technology focus separates it from competitors.
"All of the technology that we bring into the company is owned by us while others may have dependency upon third party technology. However, we have stayed away from such an approach. Our entire booking system back office has been built in-house," he said, adding that the largest team at Cleartrip today is the development team.
The company's platform has been the core of the company's success. Integration with various platforms and companies has happened at Cleartrip to ensure that data will reach the user without a hitch, in spite of the fact that access to flight inventory is not standardised in India.
"The flight scene in India is quite complex. Companies like Amadeus and Galileo and Saber internationally offer flight reservation software. We have to integrate them, as well as directly access the inventory from low-cost carriers, which have different platforms. We realised early on that one of the key success factors is comprehensiveness of content," said Swain.
Incidentally, Cleartrip chose to invest in a mobile optimised website, rather than take an application approach. It has two versions of the site - one optimised for feature phones with keypads and another, a more powerful one, for touch-based phones such as Apple's iPhone or other Android-based phones.
Trends To Watch
Interestingly, at Cleartrip.com, the number of people willing to opt for individual vacations is growing rapidly. An individual holiday is three days in Goa or other weekend getaways for the increasing number of overworked executives in metros. People prefer to spend more time in one country or destination, instead of skipping across nations in a rush to complete a tour, shared Swain.
Although a big market in developed markets such as the USA, group tours are not moving online yet in India. They require a lot of customisation and counselling that needs to an offline presence. This requires a hybrid (offline-online) strategy which Cleartrip has decided not to enter.
Not Going Down The Hybrid Path

Cleartrip is not opting for the offline route, unlike its rivals Yatra.com and Via.com. Gurgaon-based Yatra Online Pvt Ltd has a countrywide network of Holiday Lounges and Yatra Travel Express stores. Moreover, it will be adding 16 more stores this year. Yatra's CEO Dhruv Shringi recently told Techcircle.in that sales is doubling year on year from the offline stores.
"We have thought about it (offline strategy) for a long time. Our approach is to focus on online products. We might exist in the offline world in a way that lets us enable it through technology, but we have not found an efficient way of having shops yet. A key aspect of our business is to achieve scale by employing technology. We will look at anything that we can scale up without scaling costs," Swain explained.
Via was the pioneer of the hybrid model in India and has a very different model from Cleartrip's, said Swain. "They are genuinely a B2B brand, while we started with a B2C model. They have tackled a different problem and provide solutions to travel agents while we are directly interfacing with customers," he said.
Cash On Delivery Not In Demand
Cleartrip does not offer cash on delivery as consumers have not asked for the service.
"Cash on delivery can be considered for certain types of products, but not across the board. It depends on the time taken to fulfil the request and the price of the ticket. It can be done for an international ticket one month down the line or a train ticket scheduled three days later, but not for a flight that is departing immediately as the rates change. It can be probably offered for hotels since the change in price would be less dynamic. COD would solve the requirements of some customers who do not want to use the card but it is tougher to scale," said Swain.
Next Target: SMBs
Next year, Cleartrip's business strategy will be aimed at developing its corporate channel - Cleartrip for Business - a self-service tool for small companies with a manageable set of travel requirements but who do not have the ability to set up traditional in-plant operations for travel and prefer to do it online.
Launched last year, the company claims that 500 small and medium businesses (SMBs) have already signed up for the service, including Blue Star and Tally Solutions.
Comment(s)