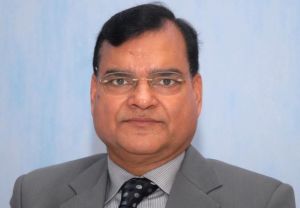 Government owned telco BSNL has announced that Rakesh Kumar Upadhyay has joined the company as Chairman and Managing Director.
Upadhyay was previous the CMD of Telecommunications Consultants India Ltd, another government owned company.
Upadhyay was employed in Department of Telecommunications from August 1975 to July 1996 in the areas of Planning, Installation and Commissioning, Commercial administration and operations. While on deputation to TCIL during October 1996 to August 1999, he worked on foreign projects as Project Director, Sana'a and General Manager, Yemen.
After a stint from January 2000 to June'2003 in BSNL as General Manager of the telco's Jammu & Kashmir Telecom circle, he joined TCIL again on deputation in June 2003.
After joining TCIL, he successfully worked as a Chief Project Director, Algeria, Group General Manager (New Technology) and Executive Director (Project Monitoring) and other important assignments.
He took the charge of Director (Projects) in November 2005 and subsequently became Chairman and Managing Director of TCIL on 1st March 2007.
"After a journey of more than three decades in the telecom industry, I am privileged and humbled to take the responsibilities of BSNL. A great challenge lies ahead of us and I am sure we will meet every challenge with determination" said Upadhyay in a media statement.
No decision regarding the appointment of an MD at MTNL, a sister telecom company of BSNL, has been taken yet.
---