Dell Launches New Latitude E Series Laptops In India & A Tablet PC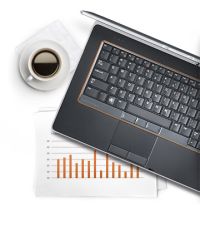 Dell India has launched seven new Latitude E series laptops and a tablet PC called XT3 in India, Business Line reported.
The new laptops fall under the E series and are sleeker, smarter and designed for improved portability. And if reports are to be believed, battery life that will work almost the whole work day and more!
The new range of business laptops include the Dell Latitude E5420, E5520, E6220, E6320, E6420, E6520, E6420ATG laptops and XT3 tablet PC.
A video of the Dell Latitude XT3 Tablet PC is here:
The laptops will run on the Sandy Bridge processors, have a backlit keyboard, a larger trackpad area and support for multi-gesture input and touch support on the 14-inch and 15-inch models in addition to other features. The new Latitude E family of laptops has over 100 design improvements, the company has said.
Dell has integrated support for WLAN and 3G in the laptops. The 3G SIM card slot is present just beside the battery slot. "As mobility and workforce transformation continues to play a key role, in enabling companies to achieve greater productivity worldwide, these solutions will help meet enterprise needs for increased flexibility and access whilst also meeting IT requirements for manageability and security," said S Sridhar, Director – Marketing, Dell India.
As far as security is concerned, the Dell laptop offers data protection, remote data delete and a free fall sensor. Additionally, Dell has introduced some very interesting features; one such is contactless smart card login along with a biometric (fingerprint) login. Contactless smart card login allows employees, having an access card with an RFID chip, to lock the laptop to that access card. This allows only the authorized personnel to use the laptop.
Recently Dell's subsidiary Alienware launched two new pro gaming laptops about which you can read here.
Comment(s)