Affiliate Marketing Firm OMG Sets Up India Subsidiary; Plans India As Asia Pac HQ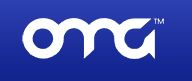 Leading global player in online affiliate marketing, OMG, has set up a subsidiary in India called OMG Network India Pvt Ltd which will have its office in Gurgaon.
Vipin Verma, who was previously looking after affiliate sales at Yatra.com, has been appointed the Asia Development Manager for OMG.
The UK-based company has been powering the affiliate marketing firm Shoogloo Online Marketing in India for the past two years and will continue to do so, Verma told Techcircle.in. Shoogloo was founded by LD Sharma, who was earlier with DGM India, the earliest affiliate marketing company in India and a subsidiary of DGM, UK.
Affiliate marketing networks power an ad platform where advertisers can place their ads on publishers' websites based on a pay per click model or using other performance metrics. They don't usually do fixed spot advertisements or CPM based ads.
OMG also said that it plans to base its Asia Pacific headquarters in India to support growth in new territories. As part of its Asia Pacific plans, the company also announced the launch of Expedia's affiliate marketing in OMG Australia and New Zealand.
The new team at OMG India is set to introduce new innovations in affiliate marketing, which will make it possible for advertisers in India to access global network of affiliates, a statement said. Richard Syme, CEO, OMG, said, "Our new offices in India are designed to offer our clients even more international reach. At OMG we want to capitalise on rapidly growing markets around the world, and India has shown tremendous potential for growth."
OMG is looking to capitalise on the growth of e-commerce market in India, which is currently worth around $4 billion, according to the statement. This is expected to grow by 50 per cent over the next two years to $6 billion. The company has already worked with Indian companies such as Jet Airways and Yatra. Dhruv Shringi, CEO of Yatra.com, said, "We are looking forward to leveraging their (OMG'S) international affiliate base and platform for reward and referral marketing."
According to industry sources, affiliate marketing is a tough business in India, and the existing players are struggling to scale up. DGM India is a leading player in the market currently, while Smile Group's Tyroo is planning a performance marketing division.
Ad network Komli Media recently entered into an exclusive partnership with performance marketing firm Efficient Frontier for search engine marketing services while NetworkPlay Media has launched a separate performance marketing division
Comment(s)