Content production house Shemaroo Entertainment Ltd has signed a pact with Etisalat Cable TV & Multimedia (L.L.C,), called eVision, to deliver Bollywood content to subscribers in the UAE region. This is the second international content deal by the company. Two years ago, it had signed up with the UK's British Telecom's video on demand service BT Vision, which has now translated into a content management contract.
The Abu Dhabi-based Emirates Telecommunications Corporation (Etisalat) offers mobile and fixed-line voice and data services to individuals, enterprises and international telecommunications companies, ISPs, content providers and mobile operators in 18 countries across Asia and Africa, and has on board more than 135 million customers. In India, it has a presence through a joint venture with DB Realty called Etisalat DB Telecom India Pvt Ltd (previously Swan Telecom). eVision is a subsidiary and part of eLife, Etisalat's flagship brand for fibre optic-based residential services. Shemaroo has partnered with the subsidiary's Internet Protocol Television (IPTV) division, which delivers television to homes via broadband, rather than dish antennas (DTH).
Shemaroo has been ahead of the curve when it comes to digitising content for the new media, delivering videos in 27 different formats for various devices and media. It has taken on production and post-production projects for telcos for VAS, such as 15-minute abridged movie versions. In India, the company had a partnership with Bharti Airtel for movies on Airtel's IPTV service and recently launched a religious VAS called iDarshan for Airtel's DTH division in partnership with another company. iDarshan brings devotional movies and songs from shrines across the country to Airtel DTH subscribers.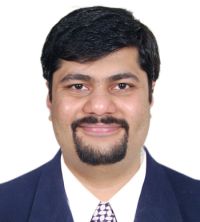 Shemaroo is now turning into a holistic content manager for carriers in India and has set its sights on international telcos as well to further its reach. "We have moved up the value chain, from delivering our content in digital formats to managing digital content for companies such as BT and Etisalat," Jai Maroo, Director, Shemaroo Entertainment told Techcircle.in.
According to Maroo, the company is looking at countries where there is a large expat audience. It now plans to expand to countries such as Australia, New Zealand and Singapore.
Shemaroo is also expanding its team within India and without. It has three offices and has launched an office in New Delhi. It has wholly owned subsidiaries in the USA and the UK for sales and is now expanding its teams in these two regions.
YouTube Channel
Shemaroo has set up a YouTube channel Shemaroo Movies where it will broadcast full-length premium Bollywood films. The channel will serve as a legitimate destination for viewing full movies online for free. So far, 20 titles have been made available – Dil Toh Bachcha Hai Ji, Dhamaal, Anwar, Fool-n-Final, Anand, Mili, Golmaal, Teesri Kasam and The Great Gambler.
Gautam Anand, director (content partnership) of Google JAPAC said, "Shemaroo has been one of the early adopters of YouTube for distribution of their content on the Web in India. Long-form premium content like movies is emerging as a big category on YouTube and we are committed to bringing movies across all genres to our users." Incidentally, YouTube is run by Google.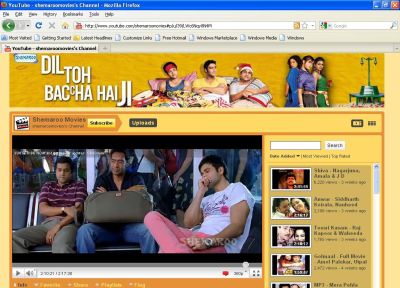 There is a dearth of rich media (video, interactive) content in India, according to Prashant Mehta, CEO of Komli Media, a video ad network. Mehta recently told Techcircle.in that online video is currently too small a market and that there is a need for investment in content and promoting consumption across devices. Diversity of content will boost video advertisers such as Komli, Networkplay and Vdopia in India as well.
As a producer of content, Maroo says that there is rising interest in rich media and video content in the country. Riding on the momentum of digital consumption, 3G rollouts in the country and product innovations such as Smart TV, he believes that in the next 2-3 years, digital revenues should overtake physical sales for content producers.
Users are showing more interest in watching rich media content such as movies online but usage (minutes of video being watched) is still low. Industry experts also warn that consumption of content is fragmented due to the explosion in the number of gadgets today.
---