Affle Shuffles Brass; Founder Sohum Is Chairman; Anuj Kumar CEO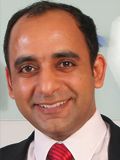 Singapore-based mobile marketing firm Affle has announced changes to roles and focus areas for its key management executives.
Its founder Anuj Khanna Sohum has been promoted to the position of Chairman while Anuj Kumar, Executive Director for South Asia, has been promoted to the position of Chief Executive Officer (CEO).
Sohum will lead Affle's product and business expansion strategies as well as future investments and/or IPO plans. He will also scout for fresh product and business innovations and spearhead the identification of new partnerships and acquisition opportunities.
Anuj Khanna Sohum, Founder and Chairman, Affle Group of Companies, said, "This is a significant development for Affle as we embark on our next phase of growth. I believe we are just at the onset of the mobile revolution and that Affle will play a dominant role as a mobile media innovations company."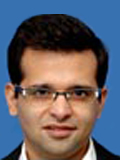 Anuj Kumar, CEO, Affle, said, "We are looking forward to working with our partners & shareholders to build successful products & businesses and create greater success momentum for Affle globally."
As part of the founding team of Affle, Anuj Kumar has led Affle's business in key Asian markets - Australia, Japan, Thailand and Indonesia - and enabled partnerships with mobile network operators, content partners, media agencies, advertisers and handset manufacturers. As CEO, Kumar will lead the global management of Affle's business. His focus would be in driving profitability while strengthening Affle's position in mobile product innovation and mobile advertising.
Affle's investors include Microsoft Corporation, Itochu Corporation of Japan, Bennett Coleman Company Limited (BCCL), Centurion Private Equity and D2 Communications.
Comment(s)