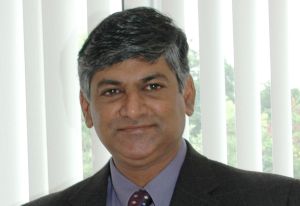 A subsidiary of one of India's largest business conglomerates, Aditya Birla Retail sells consumer electronics, home appliances, FMCG products, fruits, vegetables, groceries, frozen food, bakery, homecare and pharmacy products at supermarkets and hypermarkets across the top 20 Indian cities. This year, it has decided to experiment with a 'click-and-mortar' model for its megastore chain – The More Store. Thomas Varghese, CEO of Aditya Birla Retail, talks to Techcircle.in about the digital scene in India, his plans and expectations from e-commerce this year.
Can you share with us what are your plans for making The More Store e-commerce enabled?
We are going to run a pilot soon, which will be around supplies from our hypermarkets. It will be built around a physical supply chain and obviously, to begin with, we will look at opportunities in large household appliances, what we normally term as CDIT – consumer durables, electronics and IT. That is the biggest category and transaction sizes are large, and customers will normally like to pay through credit card. Therefore, with a proper payment gateway linked to the e-commerce site, we can offer them a choice of buying things online.
However, we will not offer FMCG products. In a way, it will be very similar to what Big Bazaar is doing with Futurebazaar.com. During phase II, we will start selling food and groceries as well. But this depends on the success of the first stage. Once we do take it into food and groceries, we will have a huge support.
When and where will the pilot be launched?
Some work on the project began 8-9 months ago. The pilot will be in Bangalore to begin with, and it will begin to roll out in June. We are in advanced stages of discussions with a technology partner and have opted for an external hosted platform.
The pilot is expected to run for a few months. Based on the success of the pilot, we will launch it in other cities where we have hypermarkets to support the supply chain.
The website will be a natural extension of our popular hypermarket retail format store, The More Store.
And what is your investment in the pilot?
It will be less than Rs 1 crore, as we are outsourcing development.
What is your strategy for e-commerce?
We already have a website for The More Store which was set up two years ago. We have seen a 3x increase in unique visitors to the website in the past six months. We will continue to build the site around our concept of Inform and Engage. We would like to help consumers make an informed decision on purchases with tips and news which we are doing over Twitter. Now, e-commerce will bring the engagement online. We are a little behind in executing some of the plans but hope that this year will be a turning point for us in terms of e-commerce. And the provision to deliver goods to users from our hypermarkets is already there – through physical locations of our stores or distribution centres.
What are your sales expectations from the e-commerce store?
By end of March 2013, we expect e-commerce to bring in 3-5 per cent of our overall sales in CDIT and general merchandise.
May we know why it has taken so long to launch an online storefront?
Our methodology for servicing our hypermarket is through direct store delivery. About 13 months ago, we started an initiative called MPR – merchandising, planning and replenishment – which is the basis for auto replenishment in stores. Till now, we didn't have auto-replenishment in stores for the CDIT category. It is only now that we are about to complete it for every SKU in our master inventory, across all our stores. Without auto-replenishment in place, none of these initiatives would work. That is one of the reasons we didn't launch so far. The focus has been on expanding our brick-and-mortar network.
Can you tell us about your plans for brick-and-mortar retail outlets this year?
We launched 3 stores this fiscal, are at 9 stores and will add 11 more this year. That will take us to 20 stores, making us the second largest hypermarket chain in India. These are huge stores, covering 50,000 sq. ft. and we see a footfall of 80,000 people per store per month. We also have 560 supermarket stores across 12 states and 14 distribution centres. We think e-commerce will be complimentary to this network.
What is your opinion regarding the digital media arena in India?
The digital space is extremely interesting and we think that it will offer great opportunities in the years to come. One of the opportunities is e-commerce, of course. Although Internet penetration is increasing rapidly, it is quite category-specific and also very demography-specific. In fact, Internet users form a very niche consumer segment.
It's still very early, but just like the telecom boom, there is reason to believe that similar Internet penetration will happen in the country. With technology leapfrogging, the chances of Internet activities getting accelerated are quite high.
Do you have plans for mobile commerce?
We would like consumers to use mobile gateways for making purchase, but currently, it is at a conceptual stage. Solution providers are still studying the ecosystem. M-commerce is also being explored and it is not fully integrated yet. People are evolving different mechanisms and 3G will open up a lot of opportunities.
---