Venture capitalists Sequoia Capital and IDG Ventures India will make investments of $5 million each in Sourcebits, a Bangalore-based third-party developer of mobile applications. The company has already developed over 300 apps and caters to clients like Coca Cola, Procter & Gamble and GE.
Sequoia Capital and IDG Ventures India are the first investors in Sourcebits and the funding will help the company expand its operations in India and abroad. Sourcebits also looks to raise its employee strength from the current 300 to at least 500 people within the next six months. In addition, it will set up engineering and sales centres in India and Europe, as well as an engineering and design centre in the San Francisco Bay Area, USA. The company has a similar unit in Atlanta (Georgia, USA) at the moment.
Shailendra Singh, managing director of Sequoia Capital, said, "This is an exploding market and Sourcebits is the leading mobile app development company with a portfolio of global clients and best-selling apps. We are confident that their award-winning design and development team will continue to be a top destination for companies looking to create world-class apps."
Sourcebits had registered revenues of $7 million last year and the company claims it is growing by 100 per cent each year.
"According to IDC, the market for mobile apps is experiencing phenomenal growth. It has increased to $2 billion in the last two-and-a-half years and is expected to hit $35 billion by 2014. We are, therefore, excited to partner with home-grown entrepreneur Rohit Singal and his team, and want to help them achieve their vision for Sourcebits," said Manik Arora, founder and managing director of IDG Ventures India.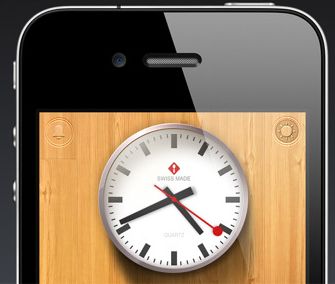 Established in April 2006, Sourcebits has apps for iPhone, Android, BlackBerry, Palm Pre and Windows 7 mobile platforms. It has a wide client base, ranging from Fortune 500 companies to small start-ups. Some of the most popular apps developed by Sourcebits include games like Robokill and Beast Farmer, Knocking Live, Daily Deeds (organiser for tasks and reminders), Night Stand, Skyfire (mobile browser for Android, iPhone and iPad) and Beast Farmer.
The application Night Stand converts the iPhone/iPad into an alarm clock and reached the No. 2 spot for all-time top downloads on the iTunes App Store within four days of its release. Till date, it has been downloaded more than 3 million times while Knocking Live, the first live streaming app for iOS, has more than 2.3 million downloads.
Rohit Singal, founder and CEO of Sourcebits, said, "We are excited to have Sequoia Capital and IDG Ventures India on board with us, as we look forward to expanding our operations. Having the backing of these two investors will give us the added confidence to innovate, excel and grow as market leaders in mobile and web applications."
---