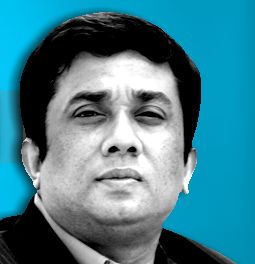 The BSE listed broadcaster Zee Entertainment Enterprises Ltd has elevated Joy Chakraborthy to Executive Director, Revenue & Niche Channels, afaqs reported.
Chakraborthy was previously the CRO at Zeel; there is no news on a replacement.
As Executive Director, his role involves maximization of the company's value share through ensuring quality service to business constituents, strategizing and initiating value innovations. In addition to media sales, he is also the business unit head of niche channels - perception drivers channels of Zee Network.
Chakraborthy has served in strategic media sales roles at Times Group and Star India Pvt Ltd prior to joining ZEEL in March 2005.
ZEEL runs various TV channels including Zee TV, Zee Cinema, Zee Music, Zee sports, Ten sports and ETC Networks. Key recent developments includes a new avatar of Zee TV in Malaysia - 'Zee Variasi' - and the launch of four channels on Fetch TV in Australia. Zee CIS LLC and Sistema Mass-media established a new partnership for content and distribution.
---