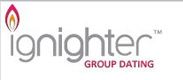 Group dating site Ignighter.com is in the process of launching a mobile application in India. The mobile app would add a revenue stream to the company, which currently monetises its site via an annual subscription fee and virtual goods (gifts). Incidentally, India has 811.59 million users as of March, 2011, compared to the total broadband subscriber base of 11.87 million.
In a video interview with VCCircle, Ignighter CEO Adam Sachs said, "You will see a mobile app coming from Ignighter which we don't currently have. That's a part of the long-term product goal. We are currently on track to being one of the largest sites in India."
When contacted by Techcircle.in, Sachs did not share details of the mobile app nor its launch date, saying it is in still in an early stage of development.
The website has notched up 2 million registered users in India over the past two years and claims that it is adding an average of 7000 Indian users on a daily basis. Ignighter has raised $3 million in February from a group of investors, including Indian angels Rajan Anandan (in his capacity as an investor), Sasha Mirchandani – one of the founding members of Mumbai Angels and managing director, BRV India and Sunjay Guleria, who is the CEO of Exclusively.in. "When we told the story to NRI and Indian investors, they were fascinated by it," said Sachs, on how he was able to attract the attention of high profile Indian investors.
Ignighter's other long-term goals include continuing to work on the products online and add more partnerships.
According to Sachs, the company's short-term goal is to understand its customers and the market. The company says it is now in the process of adapting the site to Indian culture. "We are getting our feet on the ground and understanding what users are doing on the website," he said. The company has also opened an office in India.
India is the primary focus of the website, which has abandoned its efforts in the USA. "The number of users in the USA pales in comparison to the number of users in India, which makes it our primary market," said Sachs. Secondary and tertiary markets include the USA, Malaysia, Indonesia, Singapore, Japan and South Korea.
Ignighter's users are typically young, urban and progressive users from big cities like Mumbai, New Delhi, Chennai, Kolkata and Bangalore.
---