MTNL Loses A Lot Less Money This Time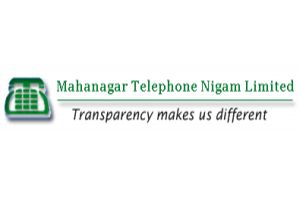 Mahanagar Telephone Nigam Limited (MTNL) lost Rs 10,995.79 million for JFM quarter this year. That is good news. Last time, the company lost Rs 15,737.59 million. The telecom incumbent has managed to narrow losses by Rs 4,741.80 million this time, a whopping 40% plus. Operational loss came down from Rs 28,184.62 million to Rs 8,536.89 million as compared to the corresponding quarter of the last year. Unfortunately though net losses narrowed down on a year-on-year basis, net loss widened on a quarter-to-quarter rate. The company however expects a significant revenue increase this year, as also a wide operating profit buoyed by lower costs and and a projected addition of several thousand new users, along with a tax refund from the government.
"Management has taken certain steps to generate new sources of revenue, and revenue on year-to-year basis has grown in current year from  INR 37,810.03 million to INR 38, 412.13," the company said in an official statement. MTNL is the third largest broadband service provider in the country with 9,42,317 subscribers. Its 3G/2G GSM subscriber base stands at 51,99,337 subscribers. The company added 84,092 GSM mobile phone customers and 28,609 Broadband customers this quarter.
A merger with Bharat Sanchar Nigam Limited is believed to be just around the corner. In the meanwhile, MTNL and BSNL limp along, facing stiff competition from  private players and dismal rates of 'average revenue per user' or ARPU. Post-paid ARPU of all private operators reportedly stands at Rs 571 as compared with the combined ARPU of Rs 379 by MTNL and BSNL.
The State probably has no business running telecom companies, and should stick to more pertinent issues. Reducing kleptocracy perhaps. Or stepping up on infrastructure development. If all that sound like tall orders, how about providing cleaner rest rooms in airports and railway stations?

---