Airtel, Aircel Bringing iPhone 4 To India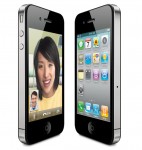 Telecom operators Airtel and Aircel are bringing to India iPhone 4, the latest version of Apple's iconic product. The companies announced it last month and now the registration process for consumers has finally started.
These telcos are the first ones to bring the high-end mobile device to India, almost one year after its initial launch in the USA. Although an India launch date has not been specified for iPhone 4, the operators will keep you informed after you register at their websites. The registration process is a simple one and requires people to provide basic details like name, e-mail address, phone number and location.
The iPhone 4 is a big improvement over the iPhone 3GS, which is currently available in the Indian market and includes features like Retina Display (with 960x640 pixel resolution at 326 pixel per inch), a fingerprint-resistant oleophobic coating on the front and the back and a 3.5 inch widescreen with multi-touch display. It also supports Apple's latest operating system iOS4.
Comment(s)