RCOM Records Standalone Net Loss Of Rs 757.9Cr In FY11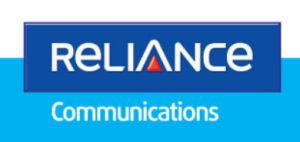 Telco Reliance Communications (RCOM) has registered a standalone net loss of Rs 757.99 crore for the year ended March 31, 2011, compared to net profits of Rs 478.93 crore for the year ended March 31, 2010.
According to the BSE notice issued today, the total income on a standalone basis has risen to Rs 12,614.0 crore for the year ended March 31, 2011 from from Rs 12,511.72 crore.
On a consolidated basis, the company has reported net profits of Rs 1,345.6 crore in FY11, down from Rs 4,655 crore registered in FY10. Consolidated net income rose to Rs 22,430 crore from Rs 21,496.38 crore in FY10.
RCOM's wireless ARPU (average revenue per user) is down to Rs 107 from Rs 111 on December 31, FY10. As of March 31, 2011, RCOM had a net subscriber base of 135.71 million, up from 102.42 million customers in March 31, 2010. It claims a market share of 16.8 per cent at an all India level.
The board recommended a divident of Rs 0.50 per equity share of Rs 5 each for the fiscal year, which is subject to approval at the annual general meeting.
Quarterly Results
In the quarter, the company added 10 million wireless customers.
RCOM witnessed a 64.9 per cent fall in net profits for the quarter ended March 31, 2011 to Rs 168.6 crore from Rs 480.3 crore in the same quarter last year. However, revenues were up 71.3 per cent to Rs 6,949.9 crore from Rs 4,057.1 crore.
Wireless segment (mobile for consumers and corporate customers, fixed wireless, value added services, wireless multimedia and wireless internet access services) contributed to 43 per cent of the company's revenues in the quarter, while global ethernet services contributed to 46 per cent and broadband 7 per cent. On a consolidated basis, wireless revenues in the quarter ended March 31, 2011 were at Rs 4,197.8 crore compared to Rs 4064.4 crore in the same quarter in the previous fiscal. For the year ended March 2011, the division registered a fall in revenues to Rs 16,576.2 crore compared to Rs 16,639.61 crore in FY10. Profits also fell to Rs 2,700.47 crore from Rs 3,754.96 crore year on year.
Its global division recorded total ILD (international long distance) minutes of 4538 million compared to 4084 million in the quarter ended December 2010. National long distance minutes recorded were up to 16,578 million compared to 16,569 million minutes.
RCOM's broadband service network is operational in 18 service areas and 44 towns. It has laid out only 4,000 lines in the year compared to 26,000 lines laid in FY10 and has 1.514 million lines. The average revenue per line is at Rs 1523 compared to Rs 1377 in the quarter ended December 2010. Broadband revenues in the quarter were at Rs 690.6 crore compared to Rs 618.4 crore. Broadband revenues rose in the fiscal year to Rs 10,051.91 crore from Rs 8,318.68 crore in FY10. Profits fell to Rs 475.76 crore from Rs 754.05 crore.
Comment(s)