iCloud, iOS5 & Mac OS X Lion Launches By Apple Next Week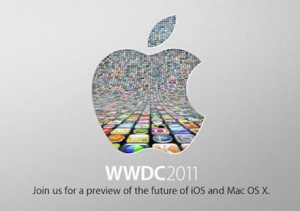 Apple has confirmed that it will unveil the eighth major release of Mac OS X- Lion, at the company's annual Worldwide Developers Conference (WWDC).
It will also reveal the next version of Apple's mobile operating system, iOS5, which powers the iPad, iPhone and iPod touch and iCloud, Apple's upcoming cloud services offering.
There were no confirmations about the new iPhone (4S or 5), which is rumoured to be released in the fourth quarter of this year. Apple CEO Steve Jobs will start the conference with a keynote presentation. This will be one of the rare public appearances he has made this year after his illness.
The new OS Lion may include improved Apple Mail, Finder and iCal, also there could be some new features included in the user interface like a semi-transparent window for secondary functions like downloads in progress. The iOS 5 would probably offer new widgets, like a widget for displaying custom information about arriving emails, statuses and messages on the home screen.
Recently Apple's iPhone 4 made its debut in India, a year after its US launch. It is currently available by telecom providers Airtel and Aircel and is priced at Rs.34,500 and Rs.40,900 for the 16GB and the 32GB models respectively. Although the mobile phone is quite expensive considering it's a year old model, the telco promises 100 per cent money back in the form of monthly credits over a period of two years.
Comment(s)