Jagran Prakashan's Digital Revenues Rose 170% In FY11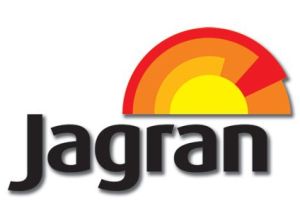 Jagran Prakashan Ltd, which publishes dailies Dainik Jagran and Mid-Day, has reported a 170 per cent rise in standalone revenues from its digital business to Rs 8.24 crore for the year ended March 2011, compared to Rs 3.06 crore in the fiscal 2010.
"Our focus on digital business continued without going overboard and we added a number of offerings," said Mahendra Mohan Gupta, Chairman and Managing Director, JPL, in the BSE notice.
Over the year, the company has stepped up its focus on online media. In the year, Jagran launched various online properties -Onlymyhealth.com, Jagranjosh.com, video sub-site Videos.Jagran.com, blogging site JagranJunction.com and Jeetle.in, a reverse auction portal. In the quarter ended March 31, 2011, revenues from the digital division were at Rs 2.29 crore, up from Rs 2.25 crore in the previous quarter (Oct-Nov-Dec 2010).
Its digital division MMI Online also runs Jagran.com, In.Jagran.Yahoo.com, iNext.com and classifieds site Khojle.in and is now launching mobile applications.
Besides dailies Mid-Day and Dainik Jagran, the group publishes a bilingual newspaper I-next, the youth-oriented infotainment weekly City Plus, two magazines – Sakhi and Josh, and an annual digest called Jagran Varshiki.
The group registered a consolidated profit after interest but before exceptional items and prior period adjustment and shares in associates of Rs 307.85 crore over a total consolidated income of Rs 1,221.08 crore for the year ended March 31, 2011.
Consolidated expenditures rose to Rs 929.77 crore for FY11, according to the company.
"Notwithstanding unexpected increase in newsprint prices and circulation revenue loss due to drop in cover price in Jharkhand and 33 per cent fall in other income, we have still improved operating margins, net margin and return on net worth," said Gupta.
Jagran has witnessed a 17 per cent rise in standalone net profits for the fiscal year FY11 to Rs 205.83 crore compared to FY10, according to the BSE notice issued by the company.
Standalone operating revenues rose 18.41 per cent to Rs 1,115.32 crore for FY11 while EBITDA margins excluding other income for the year stood at 30.68 per cent, compared to 29.97 per cent from FY10.
Ad revenues were up 20.07 per cent to Rs 766.48 crore on a year on year basis while circulation revenues were up 3.43 per cent to Rs 222.99 crore. Revenue from events and outdoor rose 32.59 per cent to Rs 93.95 crore.
The company has proposed a final dividend of Rs 3.5 per share of facce value of Rs 2 each on the increase paid up share capital.
Quarterly Results
In the fourth quarter of FY11, operating revenues rose 19.61 per cent to Rs 282.62 crore year on year while net profit was at Rs 42.08 crore, up 15.67 per cent from the fourth quarter of FY10.
Mid-Day
Midday Infomedia Ltd has registered a 208 per cent rise in digital revenues for the year ended March 2011.
Jagran Prakashan has presented the consolidated results for Midday for the first time. It shows a 6.97 per cent rise in advertisement revenue for the fiscal from Rs 81.81 crore to Rs 87.51 crore. Circulation revenues have risen to Rs 15.44 crore.
Net profits for Midday have declined to Rs 2.06 crore from Rs 9.34 crore for the year ended March 2011. The company has said this is due to increase in newsprint prices and adjustments
Comment(s)