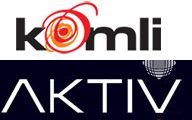 Online ad network and audience measurement provider Komli Media India Pvt Ltd has acquired Aktiv Digital, an online media firm for branding, lead generation and marketing. However, the deal value has not been disclosed.
With its foothold into the South-East Asian market, Komli is now assembling a team to add more advertisers and publishers, and grow rapidly in Asia. The acquisition will add to its set of Asians, on its network of 60 million users across the Asia-Pacific. Komli plans to offer pan-regional solutions to advertisers and clients looking for marketing and monetisation opportunities in APAC.
Mumbai-based Komli had already acquired PostClick, an Australian site representation firm, in June, 2010, and followed it up with Indoor Media, an online marketing firm which runs the ad network AdMasala. PostClick's clients include Hotfrog and Bloomberg while Indoor's clients included the UK government, Mercedes, O2 and Vodafone.
"Aktiv Digital and its team have been at the forefront of bringing leading digital solutions to their clients, and we see them as a fantastic partner to expand in South-East Asia and bring our range of product and media offerings to this region," said Prashant Mehta, CEO of Komli Media, in a Press release.
Matt Sutton, CEO of Aktiv Digital, said, "We were looking for the right strategic partner to accelerate our growth in this region and Komli offered the right mix of financial muscle, product vision and entrepreneurial DNA."
Aktiv Digital was established in 2007 and has a suite with Premier, Target and Performance products, delivering single-site buys, content channels and a CPC & CPA performance-based offering with re-targeting capabilities. The company has 500 brands on its platform, including Nike, Nokia, HP, Buena Vista, Emirates, MasterCard and HSBC, as well as localised brands such as Air Asia, StarHub, Maxis, Astro and DBS. It has offices in Hong Kong, the Philippines, Malaysia and China.
The Komli ad network has over 20,000 publishers on board. In January, Komli raised $15 million in a funding round, led by Norwest Venture Partners. The company has also partnered with a small digital agency in the Middle East and is looking to partner with more local companies.
Komli also runs ViziSense, an online audience and ad measurement platform. The company continues to expand aggressively and has offices in Bangalore, London, Melbourne, New Delhi, New York, Palo Alto, Singapore, Sydney and Toronto. It has recently entered into an exclusive partnership with California-based performance marketing firm Efficient Frontier for search engine marketing services.
Ad networks in India include Jivox, Vdopia, Smile Group's Tyroo, Networkplay, Media Estate, IndiAds and AdsForIndians, Guruji's mobile ad platform Adiquity and OMG.
---