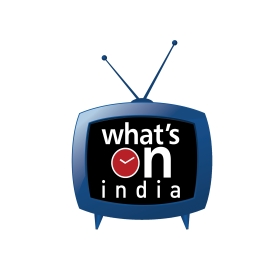 What's On India plans to end the current fiscal year by making the channel available to more than 40 million homes nation-wide. The firm closed last fiscal with a reach of 25 million homes.
In the medium term, the company is also banking on the analog sunset that is to happen in the next four years, starting with key metro cities from as early as March 2012. In that situation, the average number of channels distributed by a cable/DTH operator could become more than 400 in number, hence increasing traction for What's On India channel.
Abrar Shaikh, General Manager, What's On India said, "What's-On-India is not just a channel. The Electronic Program Guides, web portals, mobile portals and apps and the What's On India channel are all encased in a holistic system to help both sides - TV viewers as well as content providers. For TV viewers, our model offers search for TV shows, discovery of new content and sharing of feedback with social networks. In the case of content providers, our model will increasingly enable viewer feedback, reach and targeting. Specifically, the channel helps broadcasters and content companies in showcasing their new programs and content. Simply put, What's On India wants to be the match-maker between the 'right' eye-balls and the 'right' content."
TV Guidance
What's On India Media Pvt Ltd (originally set up as Aarohan Media Software Pvt Ltd), is a TV guidance and EPG company founded by Atul Phadnis in 2005. The company launched India's first consumer TV guidance channel - What's On India. Currently the What's On India channel is available on DTH in more than 350 cities and via 1,200 cable operators across India. Its technology vertical powers EPG metadata content for more than 500 TV channels and into set top boxes and devices across cable, DTH, IPTV and mobile TV.
The company focused on developing the platform in its first year of operations while the two subsequent years were spent in consolidating the technology offerings within the industry and working with broadcasters, operators and device companies. Since last year, the company has been focused on launching their TV channel, portal and applications.
"At this moment there is a tremendous amount of focus on technology as we are seeing new platforms and devices entering into the television domain. The other focus area is consolidating the What's On India TV channel. As of now there is rapid expansion on strategic partnerships for our TV channel as well as growing distribution at a pan India level," he said.
Over the course of the last few months, the company has announced back-to-back preview and showcase partnerships with Star Plus, MTV, Channel [V], Colors, Discovery, Imagine TV, Nick, Star One for shows such as Zara Nach Ke Dikha, Master Chef, Comedy Ka Maha Muqabla, Roadies, Crunch, Perfect Couple, Love Net 2, Zor Ka Jhatka, Living-With-A-Superstar etc. It has also recently added operators in the eastern part of India for channel distribution.
The USP of What's-On-India is that the company is the only firm with such a service offering in this part of the world and through its television channel and digital properties, (web and mobile portals, apps and social networking extensions) the firm is powering content discovery through showcase, preview and search.
The company generates revenues in two ways: the technology vertical makes licensing revenues and the channel makes ad revenues. Bulk of the information provided by What's-On-India is automated due to the complexity of connectivity with more than 500 channels, millions of set top boxes, diverse technologies and dynamic TV content.
Marketing will be one of the core focuses of the company this year according to Abrar. The company has invested in advertising and hopes that it will attract consumers eyeballs on 'out of home screens' besides various TV channels like Channel V, MTV and Star TV.
Plans
The company recently launched a website for smart phones which provides viewers with real-time suggestions on the programs to watch on television. The site enables users to search for programs, favorite actors, sports, news and documentaries and also allows users to set reminders. It has also tested mobile applications on Nokia Ovi Stores (which will be re-branded as Nokia Store) and on Facebook.
It is now looking at entering the apps ecosystem for different connected devices. The company had also announced a new collection of Electronic Program Guide solutions called EPG-On-The-Cloud.
What's-On-India had earlier raised venture funds from Sequoia Capital and Nexus Venture Partners. Although the details were not disclosed, Techcircle.in learnt that the company is planning a fresh round of funds from a different venture capital.
---