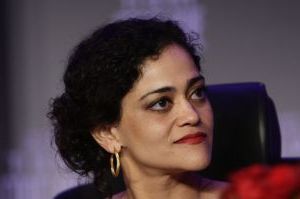 As Chief Operating Officer, Digital, India Today Group, Kalli Purie spearheads the group's online properties such as Indiatoday.com, Aajtak.in, Wonderwoman.in and BusinessToday.in. The group also has an aggressive investment strategy having already put money in automotive classifieds site Carwale.com and fashion flash sales site Bagitoday.com. Kalli shares with Techcircle.in her thoughts on the evolving Indian digital media ecosystem, online strategies for media houses and the various challenges facing them. She also discusses digital devices, TheNewspaperToday, monetisation, plans for the news portals by the group, acquisitions and the e-commerce sector.
What are the key trends you are witnessing in the digital media space in India?
The power of social media and the rise of the tablet are trends that we have internally termed 'story telling maximus'. This is going to be our key differentiator in the future and why we are going to win the digital race. People do not just want to be told a story, they want to experience it, live it, be part of it. To do this you need multimedia - text, photos, videos, views, analysis, info graphics and in versions - long versions, short versions. You need it available on different devices-- laptops, phones, tablets, smart TVs, instantly, and then of course in an interactive format so that they can share it, rate it, like it, be part of it and chat with an expert on it. With a multimedia group such as ours, this is all in the course of a normal day and the web is allowing us to unite our strengths.
What is your take on how the landscape is shaping up?
It's very exciting. It's going to put the digital arm of the media business right in the centre of the business. The digital division will be the vortex.
Forbes.com's CEO recently said that the company's digital business constitute 50 per cent of its total revenues. Do you think digital media will overtake traditional media in India given consumer dynamics?
Yes it will but, in India, thankfully, it will still be a while as all media in India is growing. We are not saturated enough where one medium is replacing the other. Besides, digital revenues are not at the same value as print or television. We will all eventually have to get used to making less revenue from our media businesses and focus on expanding into non-media businesses. I would consider e-commerce such as the kind we have ventured into with great success such as Carwale.com and Bagitoday.com as not strictly digital media business but great sources of digital revenue.
Will Indian publications follow a similar strategy of looking at digital as a complimentary publication medium?
We find that the web, in our whole group, is the best way to tell a story because you have so many tools available. On TV you can't have depth and you can't allow the user to select content he wants to consume. The internet allows us to synergise all the things we are doing in the group. So slowly, internet is becoming the central pin of our entire organisation. During some important events we make internet the converging point for all the group editors. For example, we did it during Obama's visit and the Ayodhya verdict, where editors of India Today, Mail Today, Aaj Tak and Headlines Today voiced their opinions on Indiatoday.in. So, the web gives you a 360 degree platform and I think for the India Today Group, web will be the central point where all our content will converge.
What are your plans for monetising India Today's content and how successful have they been so far? Can you share the revenues/profit or contribution of digital revenues to India Today's overall revenues?
Our content monetizing strategy is two-pronged - one is focused towards the business partners and second is for customers. We offer the content to various business partners through our dedicated syndications team, which has been a successful model for us and we see good year on year growth in it. For customers, apart from the website, we offer the content in the form of digital magazines which are available for PC, iPad and Kindle now and will soon be available for Blackberry Playbook and other tablets as well. Our content is also available in the form of mobile applications and newer platforms like HP's Dreamscreen. We are working closely with an internet TV manufacturer for a host of applications. We understand that on the web customers are not ready to pay for the content. Hence, we have reached the customers through all the different mediums where either the customer or the medium is paying for it. Apart from that, the normal ad sales works well for us.
Regarding the revenue and contribution of digital revenue, I cannot share the numbers but can surely tell you that ITGD is the blue eyed baby of the group.
How are your various portals faring?
Our sites are doing very well; traffic and page views have grown by over 100 per cent compared to last year. Especially with Indiatoday.in - earlier it was treated as just the online presence of India Today magazine but now the website is the news platform of the group. It's the one place where news from all our multiple sources -- magazines, channels and newspaper converge.
Aajtak.in is our Hindi news site and during most of the important events, we find Aaj Tak the top trend in Google and we get maximum traffic from there.
Wonderwoman.in is our answer to all issues and interests concerning woman. We have collated stories and resources form five of the biggest woman brands - Cosmopolitan, Harper's Bazaar, Good Housekeeping, Prevention and India Today Woman - published by us, which address women of all ages and in their many different roles. This site has lot of live chats and multimedia features.
Businesstoday.in has recently got revamped and is also faring well and getting decent traffic. But the transformation is not complete - you will be seeing a lot more action there.
Let's talk about e-commerce and Bagittoday.com. What is your strategy and how do you plan to differentiate from the flux of competitors?
Competition is great. It's a validation of your business model. We are not worried about it. The business works on how best you can service your customer and how you instil or inspire loyalty in them. We have been servicing customers for the last 35 years and have perfected the knack. We are committed to providing best deals on branded products to our customers. We would be using our group's strength to give maximum exposure to our e-commerce venture. We are also planning to come up with some vertical specific ecommerce sites in future.
Does that mean you are planning acquisitions in India?
Yes, in e-commerce and innovative technology and mobile software companies. E-commerce is a big part of our internet strategy. We will either build it or acquire it. You will see more such acquisitions from us.
You acquired a stake in Carwale. What was the rationale?
We were already present in the automobile market through our magazine Autobild. We also run an auto programme on Aaj Tak. So an auto website was a natural extension for us and CarWale had a good product - we saw the potential and invested in it.
Can you list your key digital partnerships and alliances and how they are aiding in marketing/distribution?
We partnered with Rediff.com for our premium event India Today Conclave. They did the live webcast of the event and the webcast was available both on Indiatoday.in and Rediff.com. This partnership helped us in reaching out to Rediff userbase and was helpful for both the companies.
What are the main challenges facing the Indian digital media industry?
Currently publishers are facing the challenge of being available on all these new smartphones and tablets. These devices are fantastic and the magazines and pictures look amazing on the tablets. Moreover it's personal and comes up with the internet advantage of getting that depth in the content. But the number of operating systems out there that we need to service and have our content ready for is a real challenge and very expensive. A uniform operating system across the devices and tablets would really make this a far more viable proposition for publishers.
Secondly, will the 3G spectrum deliver what it is promising; and can it be used for data and thus allow us, as a media company, to do things that are restricted right now with bandwidth problems? We are doing multimedia in a small way but the reality is it is much bigger in developed countries like Japan. And first releases by mobile operators have been very disappointing.
We, as a group, have the best spread in the media industry today, due to which have the best chances of survival in this space. We have 32 magazines, 7 radio stations, 4 TV channels and internet presence of all our top brands. We are also present on the tablets and have mobile applications. We have subscribers both in domestic and international markets. Now, if we join all these things together, we get an internet strategy that is formidable. We are still a small organisation and we still have one editor-in-chief. On internet, both the revenue model and the content model need to be interdependent and if you can't get synergy around your different divisions, you are pretty much sunk.
India Today was one of the top news portals in the late 1990s but has lost out on the way. TheNewspaperToday was shut down in 2002-03. Don't you think you should have stuck around with these portals, and by now, they could have been big? Any regrets?
No regrets. You have to try different things in business. Not everything succeeds. TNT was very early for its time - micropayments and multimedia content in 2000! We were way too early for our own good. We could have stuck around with them but we would have just bled more unless we were playing the valuation game. But we are not. We are here for keeps and build sustainable responsible business models.
What are your online marketing plans? What is your opinion on the shift to TV ad spend by e-commerce startups?
We rely mostly on the group properties to talk about our digital presence. But recently we started focusing on search engine traffic and are seeing a good traction there. Our sites are ranking well and we get decent traffic from search engines. We also spend on Facebook and SEM (search engine marketing) and do a lot of e-mail marketing for our e-commerce site Bagittoday.com. This year, we are planning to spend some money in doing contests around our digital properties.
TV is more of a brand building medium than anything else. The e-commerce startups spending on TV are funded and doing this to create more brand awareness. They have started their marketing with online and now doing it on TV to strengthen the brand. But the most important thing in digital marketing is SEO (search engine optimisation). It's the only sustainable and long-term marketing strategy you need and should have.
---