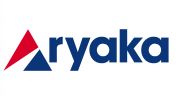 California based WAN optimisation and cloud computing startup Aryaka Networks Inc. has raised $15 million in a Series B round of funding from its existing investors. The round was led by Nexus Venture Partners, while Trinity Ventures and Mohr Davidow Ventures also participated. The funds will be used to fuel the company's foray into new markets - Asia and Europe. The company already has an office in India.
In September 2010, the company raised $14 million in its series A round from Nexus Venture Partners, Trinity Ventures, Mohr Davidow Ventures and Stanford University. This takes the total monies raised in private capital to close to $30 million.
Aryaka was founded by Ajit Gupta who sold Speedera Network to rival Akamai for over $500 million in 2005. Aryaka's solution accelerates speeds for wide area networks (WANs) that connect offices to reduces bandwidth requirements. In essence, it optimises office networks which link distributed data centers and corporate headquarters so remote employees and teams can work without suffering lags or performance issues. According to the company, its architecture ensures less than 20-millisecond latency of network traffic for more than 90 percent of global business users. Aryaka offers a completely cloud-based solution, compared to the hardware approach taken by other providers. Its customers include Tavant Technologies, Pronto Networks, Gluster and Cloud.com.
Ajit Gupta, founder and CEO of Aryaka, said, "The Aryaka network is fully operational, our new Emergence strategic alliance program is gaining more partners every day and our customer base is rapidly growing as more enterprises migrate to cloud-based services to drive their business."
The Emergence strategic alliance program is a platform for cloud providers, channel partners, service providers and technology companies to push for the adoption of cloud computing globally. Some companies that have joined the program include managed hosting provider OpSource, high performance data centre platform provider Equinix, Indian hosting service provider Netmagic, Israel-based ISP Internet Binat and IT solutions firm Wepsol.
According to Gartner Inc., the WAN optimisation market has risen from $700 million in 2006 and is estimated to reach $1.9 billion this year. Aryaka notes that WAN optimization projects are currently hamstrung by having to deploy appliances in branch offices and cloud computing is helping them derive benefits from their communications and networking investments. The cost-effectiveness of cloud computing services are due to their subscription-based pricing and favorable terms and conditions, according to Gartner.
Aryaka's competitor BitGravity Inc was acquired by Mumbai-based Tata Communications in January 2011. Other players include Reliance Globalcom, Akamai Technologies Inc, Limelight Networks, Level 3 Communications Inc and Cotendo Inc.
INVESTORS
Mumbai-based venture capital firm Nexus Venture Partners led a $20 million round for online video platform provider Kaltura, Inc., along with Intel Capital, .406 Ventures, Avalon Ventures, and technology lender Silicon Valley Bank.
It has previously invested in a slew of digital and mobile companies such as Cloud.com, a cloud infrastructure provider, online advertisement network Komli Media, web conferencing solutions provider DimDim (recently acquired by Salesforce.com), digital navigation firm Mapmyindia, open source storage provider Gluster, animation services firm Prana and Netmagic.
"Distributed data centers and rapid adoption of cloud architecture that increasingly support a global and mobile workforce are driving the need for a cloud-based WAN optimization solution, a need that cannot be served by inflexible appliance-based technologies," said board member Naren Gupta of Nexus Venture Partners. "We are privileged to be selected as a partner by the talented Aryaka team."
Boutique investment firm Trinity Ventures is an investor in Speedera Networks. It has also invested in Aruba Networks, 21Vianet (VNET), Blue Nile, LoopNet, Photobucket, SciQuest, Starbucks, BeachMint and Infoblox.
MDV's portfolio includes Agile, Rambus, Shutterfly, and various medical and health related startups.
---