Paymate To Power IMPS For 3 Banks In India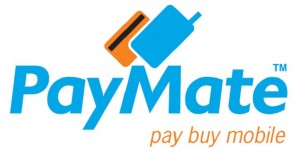 Paymate, a mobile payment company has announced that it will be powering Interbank Mobile Payment Service (IMPS) of Syndicate bank, Lakshmi Vilas and South Indian bank in India. The service allows users instant inter-bank fund transfer through mobile phones. This service can also be used for payment of bills and shopping at various product and goods stores.
Paymate is backed by Kleiner Perkins Caufield & Byers, Sherpalo Ventures and Mayfield Fund. It has offices in India, USA, Sri Lanka, Nepal and UAE. PayMate claims to have a partnership with 15,000 merchants and 30 Indian banks.
The adoption rate of IMPS has been low due to the limit on transfers via SMS. Paymate plans to solve this problem with the introduction of a new method of enabling transactions. The new method is a hybrid SMS-IVR based solution which will enable transfer of funds up to Rs.50,000.
Paymate had earlier partnered with IFMR to roll out two financial services for rural users, the first service being a mobile remittance initiative and the other a micro-loan repayment initiatives.
According to a study done by Informate Mobile Intelligence Pvt. Ltd., Paymate was the 5th most used app in India for mobile payment in the month of January this year.
Other companies are also foraying in the mobile payment sector. Nokia is aiming at a nation-wide coverage for Nokia Money, a mobile payment service which enables consumers to pay directly from their Nokia mobile phones in India. Google Inc. has also launched e-wallet, a mobile payment system that lets consumers pay at checkout with phones instead of cards.
Comment(s)