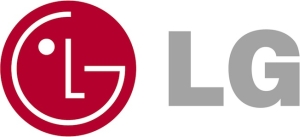 LG has adopted a new strategy to increase awareness about its monitors in India. The company is planning to open multiple gaming zones in different cities of India and has set a target to launch at least eight to ten gaming zones in different parts of the country by the end of this year. The company said this in a recent event to showcase its new monitors according to BGR.
The concept behind the gaming zones is simple; people can come and play different videogames on LG monitors hence increasing its awareness in the process. However the company did not reveal the nature of the gaming zones, whether they will be the traditional gaming parlours with box machines and physical controls in the form of driving wheels, joysticks and guns or simple cafe setups with a number of desktop computers.
LG did mention that the gaming zones will be opened in partnership with two other firms, but did not name them. Whether the new strategy pays off for LG or it goes down in the book as one of the many failed marketing attempts by companies, we will have to wait and see.
Earlier this year LG had launched a wide range of Smart TV's in the form of the usual Smart TV's and a new line of 3D Smart TV's.
Additionally the company also announced its first 3D mobile phone offering in the form of LG Optimus 3D, a mobile phone with the capability to record videos in 3D with the help of two cameras recording simultaneously.
---