7Seas Offers Facebook Integration On Online Casual Gaming Sites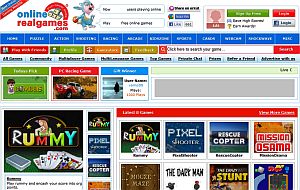 Hyderabad-based games developer 7Seas Entertainment Ltd has added Facebook integration to its online casual gaming portals Neodelight.com and Onlinerealgames.com.
7Seas is listed on the BSE and the Ahmedabad Stock Exchange and develops games for PC, console, mobile and online. So far, it has developed 500 games in the online gaming segment, which are available in 18 national and international languages. Some of the popular games on the website include Turbo Spirit, Mouze Maze, Fast Track, The Dark Man and Super Cricket. 7Seas also runs the portal Mobizill.com where it offers free mobile games, ringtones, wallpapers and apps.
Social gaming allows users who are logged onto the websites to add and invite friends, comment and challenge a friend's moves while playing. They can also team up and create avatars. In this case, by integrating with Facebook, gamers will be able to log in using their Facebook account and share gaming content, comment, 'Like' , challenge and invite friends on the social network.
"There has been an explosion of social gaming out there in the online world. Social games offer awareness of what friends are playing and also provides more actions. The objective behind launching this is to target a broader audience of users," said L. Maruti Sanker, Managing Director of 7Seas Entertainment Ltd.
Comment(s)