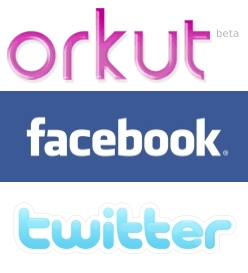 Cyber-crime is a growing concern for Indian online users since nearly one in every four Indian online user has been a victim of cyber-attacks, out of which 67 per cent suffered personal data loss followed by 19 per cent users witnessing email account hacking.
Additionally Indian online users spend more time worrying about the safety of their social networking accounts rather than the loss of personal data and credit card fraud. While 74 per cent worry about potential hacking of their social networking account, only 16 per cent worry about loss of personal data and a mere 5 per cent are concerned about credit card fraud, according to an online usage and security survey conducted by Microsoft Corporation India Pvt. Ltd.
Pankaj Ukey, Director - Windows Client, Consumer and Online Business, Microsoft India said "Consumers are becoming increasingly aware about security threats they are exposed to in the online environment and are looking for security solutions that work in the back-end and let them enjoy their online world without any worries or interruptions."
The survey was hosted on Microsoft India's 'Windows and Me' Facebook page and received responses from over thousand 1000 users. The survey further stated that 50 per cent of Indians online spend close to five hours on the internet on a daily basis, out of which 40 per cent people spend this time on social networking sites, 35 per cent spend their time on research and 22 per cent spend it on entertainment. The survey also reveals that almost 90 per cent Indians have an anti-virus installed on their personal computer.
"Today consumers are opting for free, subscription based model for anti-virus solutions. Realizing this need we offer the Microsoft Security Essentials, which is a convenient security solution." said Pankaj.
The survey also revealed that close to 60 per cent Indians prefer free, subscription model while 11 per cent go for free anti-virus download. The popular anti-virus in the market includes Kaspersky, Norton, Avast, AVG, McAfee and Panda anti-virus.
The results of the survey have also raised a few concerns. Has the Indian online user lost focus of his priorities, since if a user's social networking account is hacked the user can get the account blocked and then generate a fresh password from the networking sites, but on the other hand, if personal data or credit card details are hacked, the users can become victims of identity theft or end up losing large sums of money.
---