Online Flash Sales Market Is Heating Up, Will Get Overcrowded Soon: Salil Kumar, CEO, BagItToday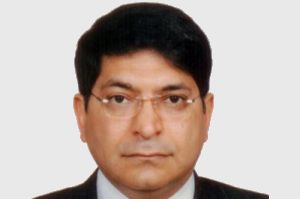 BagItToday.com is one of the first flash sale sites launched in India and is run by media house India Today's digital arm. The group is betting big on e-commerce this year and also planning acquisitions in this space. Salil Kumar, CEO, BagItToday, offers Techcircle.in a wealth of prudent and prodigal opinions on the inevitable consolidation in the e-commerce industry, the flux in the ecosystem, various challenges being faced and how BagItToday is poised for change.
Tell us about BagItToday's journey and run us through some numbers on your recent performance? We are doing fairly well. From the beginning, we were positioned well – we were the first to start with flash sales. Our growth is also up to expectations but I believe there is a lot more that needs to be done and can be achieved. We are a privately held company and cannot offer any numbers but according to comScore, BagItToday.com has grown from 187,000 unique visitors in September 2010 to 15,60,000 unique visitors in March 2011. You can compare this with Fashionandyou.com which grew from 586,000 unique visitors in September 2010 to 808,000 total unique visitors in March 2011. So I believe we are doing very well.
What are the key trends in the e-commerce market today? On the one hand, I am seeing a lot of funding coming in, but, on the other, many sites that are coming up are just a 'me-too' offering. The good news is that there are now more brands that are willing to experiment with this space and are offering good discounts. On the consumer side too, we are seeing that people are keen on experimenting with online shopping and they do not mind doing a trial purchase. We have also seen good growth from users in smaller towns and tier II cities. The growth in the years ahead will be exponential in India. Right now, we are growing faster than our global peers but it is a comparatively smaller market size.
What are your plans for the website? Are there any new features/new categories in the pipeline? How are you using (or planning to use) other forms of media - print and mobile? We cannot talk about new features as it is confidential but in terms of media, we are regularly using print to attract new audiences and publicise our offers to readers who do not use the web extensively. With all the DNC (Do Not Call) restrictions, we are very careful on the mobile front. We do plan to use WAP (Mobile Internet) as a platform to promote offers though.
How many brands do you have on board? What is the average discount you offer to users? We have over hundred brands currently and we plan to triple this number by year end. Typically, our discounts are above sixty per cent. We want to be a destination for best deals on branded products. That is our promise to the consumer and we will work only towards getting the most value-for-money deals on the biggest international/national brands.
And what is the average transaction size on BagItToday? It's in four digits. I cannot say more.
How many cities do you cover currently? Can you detail your expansion plans and goals? Right now, we cover over 4,500 pin codes and plan to expand further. We will be increasing our offers in this direction and set up anchor boutiques in some categories. These boutiques would offer a vide variety of products targeted at various needs of an individual.
What is your long term positioning of BagItToday? 'Big brands and best deals' - we have seen that online shopping for premium and high end luxury labels in India is a success story, and the discount format works wonderfully well for customers here. There are many who are looking for good bargains and online private shopping club models such as BagItToday fulfill this desire.
What are the key challenges/hurdles faced by e-commerce sites today? For one, there is no uniform tax structure right now. Better e-commerce polices at the macro level are also needed. One of the most important aspects fpr this industry is last mile connectivity and logistics companies need to keep up with the spurt in the volume of items that need to be delivered on time. We would like to see credit card usage go up.
Are you considering consolidation? Any acquisitions in the near future? I see the market heating up and it will get overcrowded very soon. After which, we can expect consolidation and one or two clear leaders in the long run. The key differentiation will be intent, because a lot of the new smaller players and those with a 'me too' offering mostly, have come up to make a quick buck through VC funding or a merger/acquisition. This is quite apparent when you read that, in the month of May alone, India saw $40 million worth of funding in this space. We are open to acquisitions but will wait for the right opportunity and time.
Comment(s)