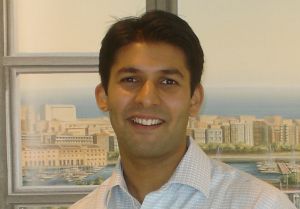 CE Info Systems Pvt Ltd or MapmyIndia is one of the fastest growing mapping start-ups in the country. It has grown its topline with a CAGR of almost 80 per cent between 2006-2010 to close FY10 with a total income of Rs 28.14 crore and net profit of Rs 82 lakh, according to VCCedge, the financial research platform of VCCircle. Between 2007 and 2009, the company raised $15 million from KPCB, Sherpalo Ventures and Qualcomm Ventures. Over the past year, the company continued with this pace of growth and has been wooing new auto and telecom clients, launching new services. Recently, MapmyIndia announced its biggest online map update so far.
Techcircle.in catches up with Rohan Verma, director of MapmyIndia, to learn how the company is scaling up, its roadmap, what he thinks of the digital maps landscape in India and how he plans to compete with Google Maps.
What is the state of the GPS market in India and where do you stand?
We invested in creating the GPS market in India, along with a few others – Satguide, Nokia and Google. It has grown very well and in the last three years, many are talking about GPS and navigation. It is clear that consumers today want GPS and we are poised for continued growth. The market is definitely improving now and the supply and demand side expectations will rationalise soon. It is still not a fully organised market. But we are one of the top players.
How much of India has MapmyIndia covered?
Currently, our map has 1,027 cities with street-level details. We cover all the six lakh villages and towns in India and have four million points of presence. We have recently upgraded this map with door-to-door driving directions for New Delhi, Mumbai, Navi Mumbai, Thane, Kalyan, Pune, Pimpri-Chinchwad, Bangalore, Chennai, Hyderabad, Gurgaon, Faridabad, Noida & Greater Noida, Ghaziabad, Chandigarh, Mohali and Panchkula.
How has MapmyIndia been faring? Can you give our readers a high level view of your various products and services?
In the last three years, we have seen 600 per cent growth. Our core foundation exists on a digital map data set, which we have worked on over a period of 15 years. On top of this data set, we have built multiple verticals with different products and at different places in the value chain. Our top contributors are GPS navigators business, OEM business – which is licensed out to devices, services & solutions and enterprise GIS solutions, which include fleet tracking and logistics, and retail solutions. We also undertake market analysis for brands.
In terms of verticals, which sectors are top-grossing? Can you give us an idea about recent clients?
Automotive is the biggest vertical and among our recent wins are clients like BMW, Jaguar Land Rover, Hyundai, Ford, General Motors and Mahindra. Next comes telecom, where we deal with both handset manufacturers and operators for GIS solutions -- both on devices and at the backend. We have partnered with Samsung for Galaxy Tab, Dell Streak, HCL, Lava Mobiles, Micromax, etc., and on the operators' front, we power Aircel's Pocket Finder. In the enterprise space, we service clients in retail, banking, real estate and travel, such as Coca Cola, ICICI Bank, Tesco, MakeMyTrip and Inorbit Mall in Mumbai.
We also have a direct-to-consumer business via our website and ensure retail distribution of our GPS devices through 700 showrooms. We offer both GPS Navigators (priced between Rs 8,000 and Rs 20,000) and GPS tracking devices, which are for car security. Now, we have started selling car entertainment and navigation systems as well. We also offer a bike navigation device for Rs 19,000 – aimed at superbikes.
How is your retail product, the GPS Navigator, doing?
We are doubling the sales of GPS Navigators year on year. But we cannot share our sales numbers.
Take an average Indian consumer - do you agree that it is still too expensive for him?
No. When we launched, people were buying Navigators for Rs 22,000 and since then, our sales volumes have risen even though we have stuck to our pricing. From 2007, we have seen 8x-10x growth in sales. So the price is not a barrier to the purchase. Take, for instance, the car entertainment system. It costs around Rs 40,000 but from the market size point of view, 2.5 million cars were sold last year and Rs 40,000 is a cost that most of these buyers were willing to pay. One of the success factors is the value we bring to consumers – such as door-to-door voice navigation – which was introduced on the Navigator last year and is now available on online maps as well.
Are tablet owners using maps?
We are seeing good growth when it comes to maps preloaded on almost all the tablets -  Galaxy Tab,  Streak, Olive Tab and HCL's tablet. Mobile usage is also growing fast. Plus, we are the top-grossing app on the iTunes store.
How would you compare MapmyIndia online with Google Maps?
We think we are a good alternative to Google Maps. Google is your default homepage. But some feel it isn't giving exact search results on maps any more. Just see how detailed our maps are; nobody else comes close to our product. Bing and Nokia have the same maps, but they lack in detail.
We have associated with Sygic for maps, with turn-by-turn navigation for mobiles. And the advantage is quite apparent – you need not connect to the Internet for directions like you have to do while using Google Maps. This is perfect when you are travelling and on roaming or don't have connectivity in remote areas.
You told CNBC that you plan to invest $20 million over the next three years. How is it funded and what are the key areas in which you will be investing?
Yes, we will be investing $20 million in the next three years towards hiring, adding more products & services, and also scaling up. It was partly funded by the $9 million we raised from Qualcomm in February, 2009, and what we have saved since then.
What's next from MapmyIndia?
We will be releasing many new products and features this year but we cannot share more than that. In terms of operations, we are keen to ramp up the market reach and have a presence in 150 cities. Right now, we employ 650 people in three centres – New Delhi, Mumbai and Bangalore – and have area sales operations in 10 more cities. We also have a lot of partnerships with software companies, app developers, etc., and are opportunistic when it comes to business partnerships. So we will also continue to focus on that aspect.
---