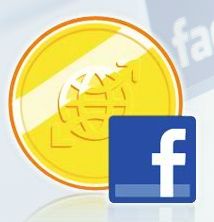 Facebook has announced that it will introduce Facebook Credits, a new payment mechanism on the network for developers, from July.
Facebook Credits will be in the form of virtual currency, and will be rolled out in 13 countries in Asia and Latin America, including India soon.
With credits, users purchase premium items and goods while playing games such as Fishville and Farmville, Diner Dash, EA Sports' FIFA Superstars, Motorcycle Madness, Spartacus: The Game, or apps on Facebook. A list of games is here. These credits will also be used to pay Indian developers of Facebook games.
While users in other countries can purchase credits directly using Paypal and credit cards or via mobile using Zong and Boku, they do not support INR yet so credits can only be purchased using credit cards, Money Online's MOLPoints, Moneybookers, Western Union QuickPay and gift cards.
---