Bharti Airtel Launches New High Speed Broadband Plans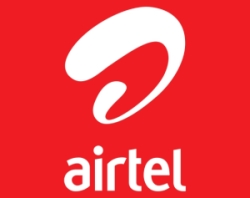 Bharti Airtel, a telecommunications company yesterday launched new broadband plans. The minimum speed offered on the plans will be 2mbps in its top 10 cities that include Delhi, Noida, Gurgaon, Faridabad, Ghaziabad, Bangalore, Chennai, Hyderabad, Mumbai and Pune. In all the remaining cities where the company is present, the new plans will offer a minimum broadband speed of 1mbps.
The free downloadable data given starts from 3GB goes up to 150 GB according to the plan chosen. Additionally, in a few cities, customers can double their speeds to 4mbps by paying Rs.100 more. The 4mbps plans start at Rs.1099.
Girish Mehta, Chief Marketing Officer, Telemedia Services, Bharti Airtel said, "Over the past several months we have been continually adding to our broadband service portfolio. Raising the broadband speed threshold with the new broadband plans will help enhance uptake of the array of content and rich media experience on Airtel broadband."

Here's a table showing the 2Mbps data plans available in Mumbai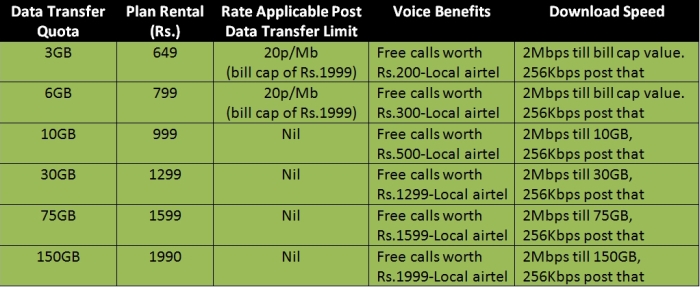 MTNL also has launched 2 new plans priced at Rs.1249 and Rs.1749 which provide a download speed of 2Mbps and 4Mbps respectively. The data limit of the plans is 20GB and 50GB after which additional usage is charged at 20p and 10p respectively.

Bharti Airtel has operations in 19 countries across Asia and Africa. The company had over 226 million customers across its operations at the end of May 2011. The company has also introduced other value added services to its portfolio over the past months. These include offerings for Airtel Broadband users with content from Encyclopaedia Britannica; Learn Next, Broadband TV, Airtel Photos and Airtel Movies.
---