EdServ Launches Mobile App Suite Humthum: Classifieds, Social Networking, Events, Mobile Scanner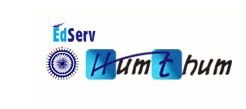 Chennai-based EdServ Softsystems Ltd has launched a suite of mobile apps called Humthum.
EdServ is an IT learning placement solutions firm which offers e-learning and is listed on the BSE. This is its first move into a non-education space.
Humthum offers a variety of mobile services - from hosting your website, posting classifieds, to social networking, maps and receiving updates on local news and events. It also offers additional features such as a mobile scanner, bar code reader, share market prices, currency conversion, daily astrology predictions and domain name checking.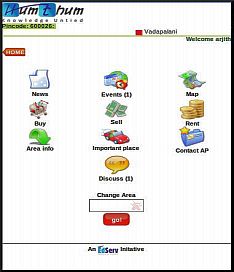 The company defines HumThum as "a platform that connects you with your immediate community and neighborhood." It targets both consumers and businesses with the "network community". While consumers can set up personal websites with 5 GB storage, business websites will be allowed 10 GB storage. Business users will be able to advertise, post classifieds and connect with Humthum users. Since the app is based on localised communities - it registers users according to their pincodes - business users will be able to reach out to a more select bunch of users. Take a look at one such page for an area in Chennai called Vadapalani.
The Humthum app suite is currently available on Java and Windows based mobiles and supports 1,502 handsets. The company is now working on supporting Maemo, MeeGo, Android and iOS. It can be downloaded either from the company site or from independent app download site Getjar. It is currently being offered for free. The monetisation appears to be entirely from business users of the app.
Edserv is now ambitiously targeting 1 crore users for Humthum in the next 18-24 months and revenues of Rs 200 crore in the next 3 years, according to India Infoline. The company ended FY11 with profit after tax of Rs 41.74 crore over net sales of Rs 107.42 crore. The company is backed by HT Media, Bennett Coleman & Company and Dainik Jagran, which picked up a stake for Rs 10 crore in EdServ in November 2010. Edserv operates under three business units: Elmaq (IT Training), Heads (Education cum placement business) and Lambent (Software Development).
Comment(s)