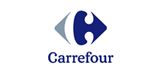 French retail giant Carrefour, which entered Indian markets in December 2010, has announced that it plans to set up an e-commerce site to reach out to more retailers in the country.
The company is working on an IT platform to deliver its cash and carry format through the online medium. Carrefour has clarified to Techcircle.in that since that since multi-vendor retailing is not allowed for foreign companies under FDI regulations, the group will only offer a platform where its clients - primarily retailers, hotel owners, caterers and kirana shop owners - will be able to connect with it through the online B2B sales site.
This in effect means a general consumer cannot buy products from Carrefour B2C site when it actually goes online. Atleast not unless the Indian government relaxes the norms for retail sector.
Globally, specialised online ecom sites have had a great success and while B2C ecom sites have been buzzing with action in India, it may be a while before giants like Walmart among others can spread their wings in the virtual world for consumers in India.
Carrefour currently offers online shopping in countries such as France, Spain, Belgium, Turkey with services such as home delivery and an inventory of in-store or in-warehouse collections. The Carrefour group currently has over 15,000 stores in four formats - hypermarkets, supermarkets, hard discounts stores and convenience stores - and is present in 33 countries.
In FY10, the group reported a turnover of €90 billion. Online sales is part of the group's "other" category of segment revenue which constitutes 5.2 percent of consolidated net sales in FY10. Asia contributed to 7.7 percent of the group's net sales.
In India, Carrefour set up Carrefour Wholesale Cash & Carry store at New Delhi.
National Small Industries Corporation Ltd. (NSIC) recently announced that a new business-to-business portal similar to Alibaba.com is in the pipeline. B2B e-commerce store Indiamart.com also connects Indian suppliers to global buyers.
A startup called Aaramshop.com has also launched a hybrid grocery shopping model connecting kirana store owners with consumers.
Aditya Birla Retail is also working on e-commerce plans for the year and Times of India now reports that FMCG companies including REI Agro and Amul are interested in online retail.
---