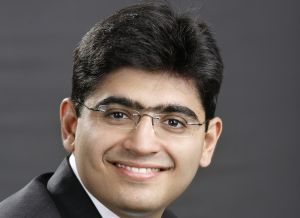 Dating site Ignighter.com has appointed Tarun Davda as its VP and Country Head for India. Davda was previously Business Head, BigRock.com, a new venture by Directi Group which offers domain name registrations, hosting and website design services to individuals and small business users.
Ignighter has been scouting for a country manager since March and Davda joined Ignighter early last week.
"Tarun is our country head and will be setting up and leading our team in India. He is also in charge of alliances and partnerships at Ignighter. His experience at Bigrock will help us gain traction fast," said Adam Sachs, Co-Founder, Ignighter.
"Ignighter has been getting a lot of traction and I believe we have hit upon a great product and market. The intent of setting up operations is to capitalise on the uptake we are seeing. Ignighter has a rockstar team with pedigree investors. This was an excellent opportunity to work in a start-up and VC-funded environment," said Tarun Davda, VP and Country Head - India, Ignighter.
Ignighter, which launched in India in April 2009, raised $3 million in Series A funding in February 2011 with angel investors including Rajan Anandan, Sasha Mirchandani, one of the founding members of Mumbai Angels and Managing Director, BRV India and Sunjay Guleria, who is the CEO of Exclusively.in, participating in the round.
Ignighter is now in the process of setting up its subsidiary in Mumbai. Davda's mandate is to ramp up the product team from the current 5 to 10 in the next 18 months.
The company is also planning to 'Indianise' the brand and the website. "The site has been successful in India. There is a lot (needed) to make it appeal to Indian sensibilities because we initially built it for the USA. Now we want to maintain the American flavour but make it usable for Indians," said Sachs.
Davda will also build the team in Mumbai, create a product roadmap and adapt the brand to the Indian social context. He confirmed that a mobile product was in the works but is not ready to be launched.
Ignighter is adding 7,000 users every day, the company claims. According to Davda, key macro trends in the Indian market indicate the potential for the dating site such as people getting married later, women entering workforce, and more people realising that it is a norm to get into relationships before marriage.
On London-based social networking site WAYN.com also rumoured to be setting its sights on India, Sachs said, "It's exciting there is so much opportunity in India and it is great that other companies are setting up bases here like us."
---