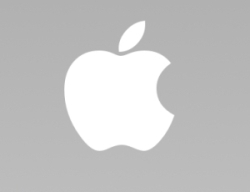 Apple Inc., the company behind iPhone and iPad has come under the scanner of the Competition Commission of India (CCI) for allegedly using its comfortable position in the market to limit the availability of its products according to Business Standard.
According to the complaint filed by a customer before the Commission under section 4 of the Competition Act 2002, Apple is restricting the customer's choice by limiting the availability of iPhones and iPads in India.
The iPhone was launched by Apple in 2008 and currently the iPhone's latest version (iPhone 4) is available in India through Aircel and Bharti Airtel and costs Rs.34,500 and Rs.40,900 for the 16GB and the 32GB model respectively. The iPads on the other hand are sold through exclusive Apple stores and a few other electronic stores. Additionally, the iphone's can only be serviced in Apple service centres which in turn end up being costly for the consumers.
"The complainant has also alleged that a user can only download software from the i-store and the others are not recognised by the device," said a senior CCI official.
The Commission became fully functional in 2009 (with the appointment of a chairman and six members) and has the power to check anti-competitive agreements and abuse of dominant position, drawn from Sections 3 and 4 of the Competition Act, 2002. Starting from this month, the Commission has also received powers to check high-voltage mergers and acquisitions, with the notification of section 5 and 6 of the Act.
By this criteria Indian tablet manufacturer, Notion Ink can also be accused of following a similar practice of limiting availability of its tablet (called Notion Ink Adam) to end consumers. But then, such consumer or interest group complaints typically target the big brands.
---