Airtel Launches International Video Calling For Its 3G Customers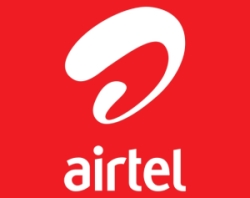 The country's largest telecom firm Bharti Airtel, has launched international video calling facility for its 3G customers in India. This service will allow customers to leverage Airtel internet on 3G for making international video calls.
Atul Bindal, President, Mobile Services, Bharti Airtel said, "Given the high demand of video calling services seen since the launch of Airtel 3G services, we are confident that our customers will see great value from the availability of this capability for international calls as well."
Airtel's international video calling is currently available for 227 international countries and Airtel 3G customers in India will be charged Rs.14 per minute for making video calls to countries like USA, Canada, Bangladesh while on the move and Rs.20 per minute for video calls to UAE, Singapore, Malaysia, Saudi Arabia and Oman. But, effectively, for using the video calling service, both the caller and the called customer should be on the 3G network and they should have a front-camera in their respective 3G handsets.
Airtel has been in the news for a surfeit of reasons lately. At the start of the month it announced the launch of Airtel Movies, an online on-demand digital video service, in alliance with BigFlix, the home entertainment division of Reliance Anil Dhirubhai Ambani (ADA) Group. Then it launched 3G services in six states in the North-East circle and just recently they launched new high speed broadband plans in the country.
Comment(s)