Saregama Ropes In Hungama Execs For Digital Music Team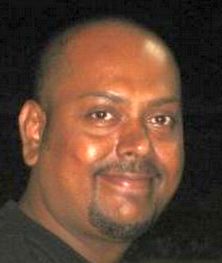 As part of its new focus on digital and monetisation, RPG Group's HMV Saregama India Ltd has appointed Madhusudhan R. as the Vice President - Digital. His role involves leading the company's entire digital portfolio across mobile, Web, DTH, Radio/TV and other devices.
The BSE-listed Saregama operates a website where it allows users to search for and listen to music through an internet radio and play casual games such as Trivia, jigsaw puzzles and memory games involving music artists. It also offers gifting of multi-CD sets, booklets, jingles, slogans and thematic compilations targeted at corporate clients such as Ranbaxy, Mercedes and Maruti Service Division.
It also operates a website HamaraCD.com where users can shop for CDs and customise MP3s for Rs 199. HumaraCD.com has a collection of 80,000 songs.
Besides these portals, Saregama delivers music from its catalogue for digital download on iTunes, MSN Music, Musicmatch and Virgin Digital. Saregama's music is also available on domestic digital stores such as Indiatimes, Sify and Bharti Airtel (through the shortcode 56060).
Madhusudhan was previously employed as Head Distribution - Mobile Domestic at Hungama Digital Entertainment Pvt Ltd, where he led digital distribution in South and West regions. Jatin Pandit, another Hungama employee, has joined Saregama as Head of Digital Product Management, Business of Cinema reports.
Saregama India recently saw the exit of its vice president – Music, Atul Churamani, to Bangalore-based VAS firm OnMobile Global Ltd.
Saregama has also announced Divya Dixit is its Marketing Head for the music category. Dixit was previously employed at Tata DoCoMo. The company has roped in Arun Kumar to lead sales of its physical music unit.
Comment(s)