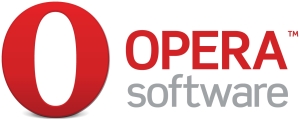 India remained the third biggest market around the world as far as users of Opera mini browser go between May 2010 and May 2011. A total of 113.5 million people used the Opera Mini browser around the globe in May according to Opera Software ASA.
While 63.3 billion pages were accessed on a global basis, the number of pages viewed per user in India rose from 390 to 430 within a year since 2010. This clearly indicates the growing popularity of mobile web usage in the country, some of the factors responsible for the growth can be the introduction of 3G in India and the flood of smartphones to hit the country in the recent years.
"The mobile Web in India has evolved as an important place to do business, as the proportion of people going shopping on the mobile shows." said Jon von Tetzchner, Co-founder of Opera Software.
Opera Software is a Norwegian software company founded in 1994. It is primarily known for its Opera family of web browsers and as of now more than 200 million people are using the Opera, Opera Mobile and Opera Mini browsers.
According to the company, Indians are accessing online videos on their mobiles and are most active on the various social networking sites like Facebook and Orkut. Although the data also shows that the Orkut craze is declining in India and people are opting for Facebook instead. The data also indicates that a large quantity of the mobile web traffic in India is related to shopping and online classifieds.
Recently we had written about how at least one in every five mobile user in India is a mobile netizen. There are 150 million web users in India and they account for more than 40 per cent of the total internet users in the country.
---