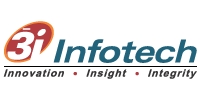 An affiliate of Cerberus Capital Management, L.P. has completed the acquisition of 3i Infotech Limited's US-based Global Billing and Payments unit. The acquired unit which consists of Regulus Group and J&B Software has now become a standalone Cerberus portfolio company.
3i Infotech had announced in May that it is selling its US payments unit to an affiliate of private equity firm Cerberus Capital Management, L.P. for $137 million. It had acquired Regulus in April, 2008, after acquiring J&B Software in October, 2007. The new company will keep the 3i Infotech corporate name until a new one is announced.
Lynn Boggs has been appointed the Chief Executive Officer of the new company. Earlier he worked as CEO of Goldleaf Financial Solutions, Inc. "As a standalone entity, we are perfectly positioned to expand our service and solution offerings and drive innovation in the billing and payments space. I look forward to working with the company's management team and employees." said Lynn.
Established in 1992, Cerberus Capital Management, L.P. is a private investment firm headquartered in New York City with offices in the US, Europe and Asia.
"Cerberus is pleased to have the combined Regulus and J&B billing and payments business as part of our portfolio of companies and to have Lynn Boggs leading the company" said Tim Price, a Managing Director and spokesperson, Cerberus.
---