Hungama's ArtistAloud.com Partners Universal Music Group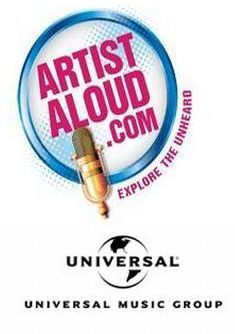 Hungama Digital Media Entertainment Ltd's website ArtistAloud.com has tied up with record label Universal Music Group India to extend its reach and promote and popularise independent Indian music across the globe.
ArtistAloud.com is a platform which promotes models, actors, dancers and singers. Two other sites that are similar to Artistaloud.com are Balaji Telefilm's Hoonur.com and Hitlab.com. In April, poultry major Venkateshwara Hatcheries Group (called Venky's) picked up a stake in Hitlab ULC. Hitlab.com is an online music community where musicians and bands can create profiles, upload songs, videos, pictures and CD artwork onto the website, and also sell their music.
Ashish Joshi, Head of Digital – Universal Music Group India said, "These are some good times for music industry in India where we are attempting to do something different from the mainstream Bollywood and creating value for artists and music loving consumers. Our association with ArtistAloud.com enhances our ability to give wings to these products as they are brilliant in creating strong digital marketing campaigns."
Universal and Hungama have been collaborating since last year: they launched bands Reth and Bandish, held a tribute to Michael Jackson, and most recently, jointly released a new album 'Single' by Nicole Scherzinger (of Pussycat Dolls fame) with DJ Lloyd featuring Raja Hasan.
Now, Hungama and Universal Music will work together to release albums by Indian artists across all media formats - digital as well as physical.
Soumini Paul, General Manager - ArtistAloud.com said, "One of the objectives behind setting up a platform like ArtistAloud.com was to be able to partner with the existing record industry as a media cum distribution platform. Partnering with Universal Music India has given us the opportunity to not only fulfill this requirement but also present to our growing fan base with music that bigger artists want to release via the majors."
Comment(s)