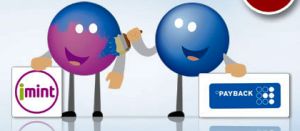 A year after acquiring Bangalore-based Loyalty Solutions & Research Pvt Ltd, Europe's Loyalty Program group has announced that iMint will now be re-branded as Payback India. The re-branding is in line with Loyalty Program's global brand strategy.
In June 2010, Loyalty Program group and Peepul Capital, an Indian private equity fund, partnered to acquire a majority stake in i-Mint. Loyalty Program group operates Germany's largest bonus programme Payback Gmbh in Germany and is a part of international credit card operator American Express. In March this year, American Express concluded the $660 million acquisition of Loyalty Partner and its subsidiaries, which operate in Poland, Germany and India. The Munich-headquartered Loyalty Partner has a workforce of 600 employees. The company has subsidiaries in the USA, India, the UK, France, Spain and Poland. Loyalty Partners also runs an insights and marketing consultancy firm Emnos.
"India's booming retail sector offers an ideal environment for Payback," said Alexander Rittweger, founder and CEO, Loyalty Partner group. According to Business Standard, Loyalty Partners is launching its loyalty currency Payback points in India. Payback has 25.5 million active users in Germany and Poland and claims a redemption rate of 95 percent.
As of March 2011, iMint had 25 million members. The company has consolidated its operations in Bangalore and employs 350. Its clients include Amex, FernsnPetals and online portals such as BookMyShow and Yebhi.com. The company has 30 partners and around 1,500 branches. It expects to double the number of partners by year end.
"The coalition loyalty model is rapidly gaining ground in India. Payback allows shoppers to collect points very quickly with only one card and to redeem them for attractive rewards," said Vijay Bobba, Managing Director and CEO of Payback India.
The Indian retail market is currently at $350 billion and is growing at 30 to 40 percent per year. The share of organised retail in the past three years has doubled to around 10 percent. In the next five years, chains, supermarkets and shopping centers will create an additional 150 million square feet of retail space and international retailers are also expanding strongly in the country. Shopper's Stop and Pantaloons have inhouse loyalty programs while consumer electronics provider Videocon's subsidiary Loyalty Management Insights Network & Exchange Pvt Ltd (Loyalty Mine) offers MyCard, which can be used for a range of products from retail to groceries and from home durables to lifestyle products (credit carreon). Its partners include Satya Paul, Sansui, FernsnPetals, Kenstar, BigFlix and Surat Diamond Jewellery.
Aggregators of gift vouchers and certificates such as Jasper Innovative Marketing Solutions' MoneySaver Prime which offers discounts on retail purchases on dining out, apparel, groceries, movies etc. CRM providers such as Capillary Technologies Pvt Ltd are also combining loyalty programs with analytics to better target shoppers.
---