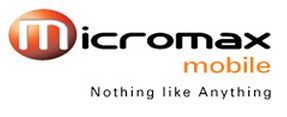 Micromax, an Indian mobile handset company will insert 40 Electronic Arts (EA) game titles on a few of its mobile handsets (not disclosed as of now) in partnership with Nazara Technologies, which is the exclusive partner for official distribution of EA Inc.'s mobile games in India. Nazara will aid in the distribution and payments for the games according to Medianama.
The titles that will be embedded include games like 'Need for Speed', 'EA Cricket 11', 'Tetris' and 'Harry Potter'. The games will be embedded in a try first and then purchase model which means a number of 5 trials will be provided for the games after which the user will have to purchase the game for further playing. The cost of the games will be either Rs.49 or Rs.99 depending on the title. Additionally there is also a subscription based model with which users can subscribe to a game of their liking for Rs.3 per day. This facility will be available via all carrier channels according to Micromax.
Although EA games are also available on other handsets, an exclusive partnership like this by Micromax means the company is looking at increasing its footprint in the market by providing a range of EA games to its consumers.
However, the gameplay experience depends a lot on the processor speed and the configuration of the mobile handset; hence the success of such an endeavour will largely depend on the handsets the company chooses to introduce the games.
Recently Micromax overtook LG to become the third largest player in terms of revenues for FY2010-11, behind Nokia and Samsung. The IPO-bound company's revenues grew 43 per cent to Rs.2,289 crore. It now has a market share of 6.9 per cent in India.
---