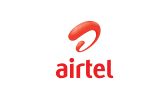 India's largest telecom player Bharti Airtel has announced restructuring of its management and operations in India and South Asia across various service divisions. The restructuring is in line with the company's evolution from a 'technology' facing organisation to a 'customer' facing one.
Bharti Airtel offers a wide portfolio of services across mobile voice and data, fixed line, high speed broadband, IPTV and DTH, besides telecommunication solutions for enterprises and national & international long-distance services to carriers. The new structure will consolidate its divisions into two business units – B2C (Business to Customer) and B2B (Business to Business), and will be effective from Aug 1, 2011.
The B2C unit will include mobile, telemedia, digital TV and other emerging businesses such as m-commerce, m-health and m-advertising. It will comprehensively service retail consumers, homes and small offices.
The Consumer Business and Market Operations groups will operate under the B2C division. The Consumer Business group will lead the overall B2C strategy and will focus on customer experience, product and services such as data, VAS and innovations. K Srinivas, joint president (Telemedia), has been appointed the president of Consumer Business.
The Market Operations group will lead the 'go-to-market' strategy across India and South Asia. This group will build the ecosystem and focus on overall distribution. Within the broad category, the group will be divided in three regions. Ajai Puri, director & CEO for Airtel Digital TV (DTH), will now head north and eastern India, along with Bangladesh operations; Vineet Taneja will be the operations head for southern India and Sri Lanka while Raghava Mandava will lead operations in western India, along with his national distribution portfolio.
The B2B business unit will focus on large corporate and carrier clients for its telecommunication solutions. Drew Kelton will lead this unit.
The newly appointed heads will report in to Sanjay Kapoor, CEO – India & South Asia.
Bharti Airtel has also announced that Atul Bindal, president of Mobile Services, will move into a new role within the group, but no details have been offered.
Sunil Bharti Mittal, chairman & managing director of Bharti Airtel, said, "As we move into the next phase of our growth journey, this new organisation structure marks a major step towards building an organisation of the future. Customers are at the core of our business and with this new structure, we are proactively creating an integrated, customer-centric organisation. I am confident that this will provide us a solid platform to achieve our vision of making Airtel the most loved brand, enriching the lives of millions."
Bharti Airtel had over 226 million customers across its operations at the end of May, 2011.
---