Indiaplaza Raises $5 Million From NEA-IndoUS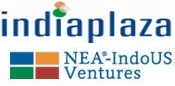 Indiaplaza, an e-commerce firm backed by the Indigo Monsoon Group in India, has raised $5 Million worth of venture capital funding from NEA-IndoUS, a venture capital fund with its focus on India, according to Business Standard.
TechCircle.in has been keenly following this development and earlier this year we had reported about Indiaplaza's plans to raise $10 million from venture capital firms.
Indiaplaza's earlier avatar, Fabmall.com, was set up in 1999 and is one of the oldest e-commerce ventures in India. The company acquired Indiaplaza.com (a US-based e-commerce site that was set up for the NRI audience) in 2007 and rebranded itself as Indiaplaza.in.
Today Indiaplaza.in has more than 1.5 million customers and is looking to scale up to half a million transactions in a year during the next year from quarter of a million transactions presently. It offers around 8 million items that includes books, CD-ROMs, cameras, mobile phones, apparel, flowers, chocolates, watches and food items (although books and electronics are the hottest selling items). The site also offers loyalty programs and gifts for corporates and the total value of products sold in the marketplace is estimated to be around $20 million.
The top management of Indiaplaza consists of K Vaitheeswaran, founder and Chief Operating Officer of Indiaplaza.in and Param Parameswaran, who heads the Indigo Monsoon Group.
The E-commerce sector in India is witnessing an active growth, a majority of which is led by travel booking. Just recently BigAdda Shop, an e-commerce site launched by Reliance Entertainment as a pilot project in April 2011, crossed Rs.2 crore worth of gross transactions per month. Today, the Indian retail e-commerce market is worth around Rs.2,000 crore (this excludes travel booking).
In e-commerce, Indiaplaza faces stiff competition from heavyweights in horizontal shopping such as eBay India, Infibeam.com, Flipkart.com, Homeshop18.com, BigAdda Shop, Yebhi.com and Naaptol.com. And then there are the daily deal sites such as Snapdeal.com, Groupon India (Sosasta.com), Letsbuy.com, Mydala.com, Koovs.com and Dealsandyou.com.
Comment(s)