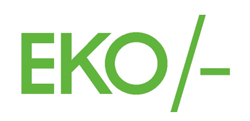 Eko India Financial Services Pvt Ltd, a business correspondent and mobile banking technology provider, has raised $5.5 million in a new round of investment, led by Chicago-based Creation Investments Social Ventures Fund I. Other investors like Promus Equity Partners and a consortium of high net-worth individuals have also participated in the round.
The new funds will be used to expand Eko's mobile banking platform and agent footprint. Eko had earlier raised funding from US-based 4B Capital Fund A and a grant from CGAP Technology Program, which is co-funded by Bill and Melinda Gates Foundation.
At Eko's financial services counters (which are usually local kirana shops); people can sign up for bank accounts and, in the future, can perform small-ticket transactions. Eko has entered into distribution partnerships with SBI and ICICI bank, and enables its users to open SBI Mini Savings Accounts, ICICI Apna Savings Accounts and also opt for Bharti AXA Bachat Bima policies.
According to a company statement, Eko has served 912,455 customers through its 1,300 customer service outlets and employs 100 people. It has recently crossed $223 million (Rs.1,000 crore) mark, processed across 2.3 million customer transactions. Eko is headquartered in New Delhi, with operations in Delhi-NCR, Bihar and Jharkhand.
"We are thrilled to have partnered with the strong management team of Eko, providing further human and financial capital to assist in scaling their exceptional product offering. We believe that Eko has best-in-class technology, which gives easy, secure, inexpensive and convenient last-mile connectivity to the unbanked, migrant workers and the poor," said Patrick Fisher, CEO and co-founder of Creation Investments.
"In Creation Investments, we believe we have found an extremely valuable partner who is aligned to our values and committed to working with us to achieve our growth plans," said Abhishek Sinha, co-founder and CEO of Eko.
Mayer Brown LLP represented Creation Investments Social Ventures Fund I and the consortium in this transaction. This fresh investment in the segment comes after private equity major Blackstone made Rs.150 crore ($33 million) investment last week in FINO Ltd, which provides technology solutions for banks and microfinance institutions.
Another banking correspondent player is A Little World, in which India's largest bank SBI had picked up 20 per cent stake in October, 2010, for Rs.80 crore – valuing the firm at Rs.400 crore. A Little World is backed by Enam, Bellweather Microfinance Fund, India Financial Inclusion Fund and Legatum Ventures.
---